Inspired by the dynamics and diversity of city living, Le Creuset's sleek new collection brings urban style to your kitchen with its new 'Taste of the City' campaign.
Capturing the style of industrial loft living, the new Taste of the City range from Le Creuset comprises a kaleidoscope of muted, elegant winter shades inspired by the modern kitchen and city lifestyle. The collection features Signature Cast Iron cookware, Stoneware and Mills in four main campaign colours – NEW Ink, Satin Black, Cotton and Flint, complemented by the contemporary 3-ply Stainless Steel and Toughened Non-Stick collections, to meet all cooking needs and tastes in style and design.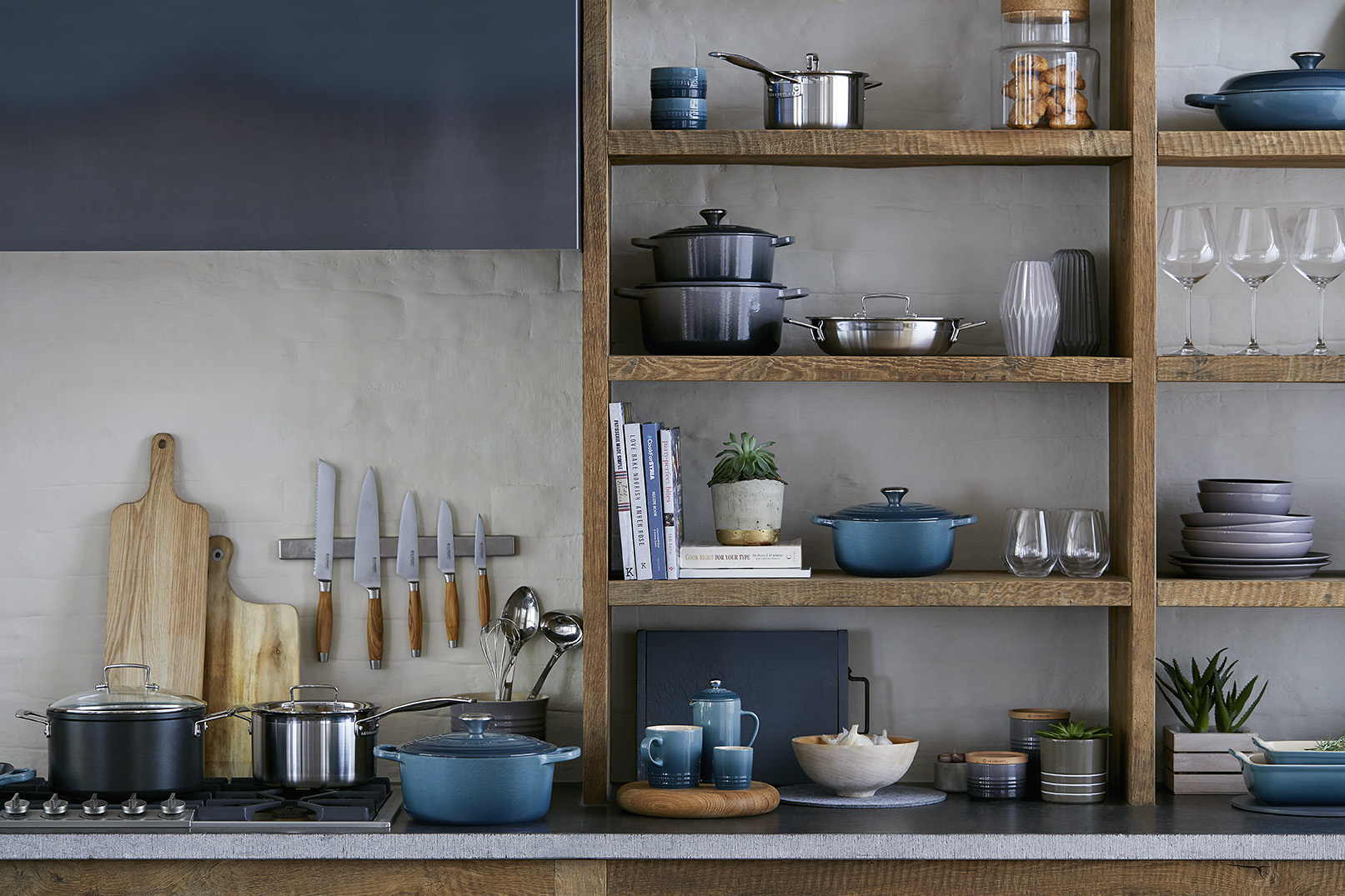 The Taste of the City is divided into two themes:
City Kitchen is born out of the trend for industrial-style interior design and city loft-living. Think exposed brick walls and striking steel beams complemented by the unrivalled sleek design of 3-ply Stainless Steel, Toughened Non-Stick and the new on-trend colour palette in Cast Iron, Stoneware and Mills. The AW17 collection also includes the Grillit® and Skillet and a range of pans for all your kitchen needs, plus new Flint Grey Textiles featuring the Double Oven Glove, Oven Mitt, Chef's Apron, Pot Holder, Handle Glove and new stylish Half Apron.
Christmas in the City pays homage to city dwellers who spend their festive period immersed in urban culture and celebrating with friends and family in beautiful city surroundings. Indulge in products such as Cast Iron, Toughened Non-Stick and 3-ply Stainless Steel Casseroles and Roasters to provide the ideal kitchen-to-taste solution ensuring a show-stopping dinner party.
No celebrating is complete without a Christmas tipple; new for this season, the TOM300 Brushed Antique Copper Metal Corkscrew and the Grey Textile Colour Sleeve, are fantastic for hosting and gifting. Le Creuset has teamed up with city-style food writer, Anna Barnett, on a collection of festive recipes, all of which can be found online on The Hut's blog here.
The Colours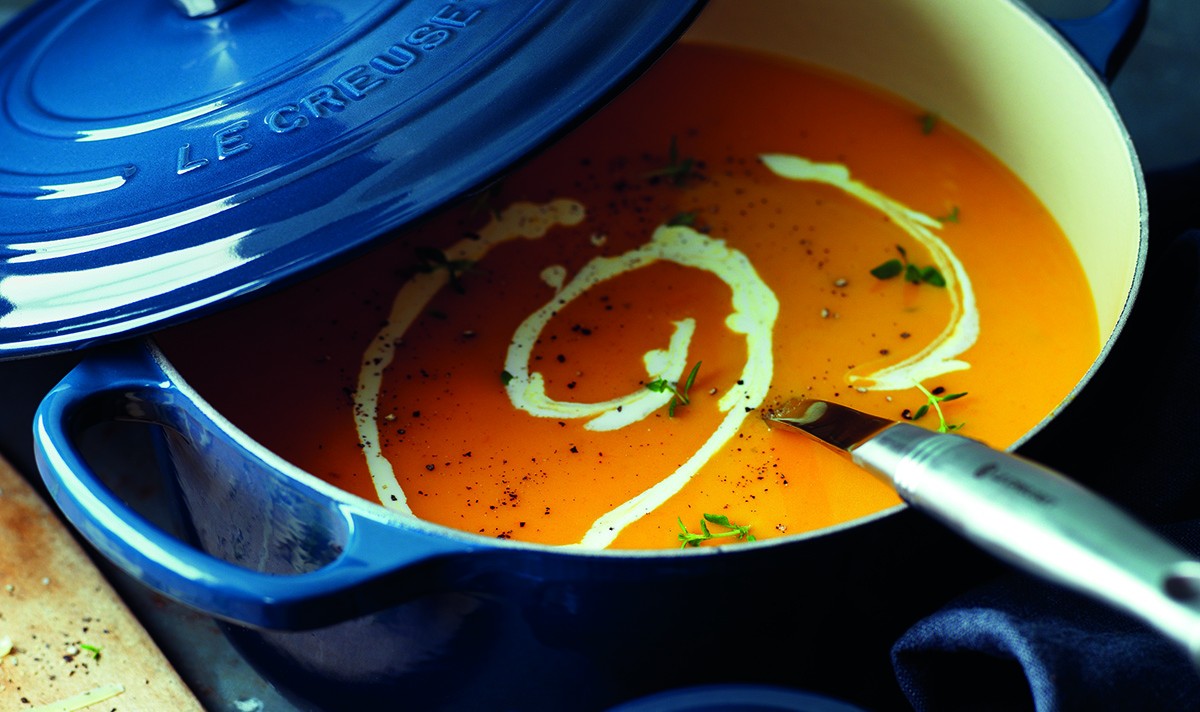 Ink: This deep, contemporary on-trend shade of blue is a must-have this Autumn/Winter.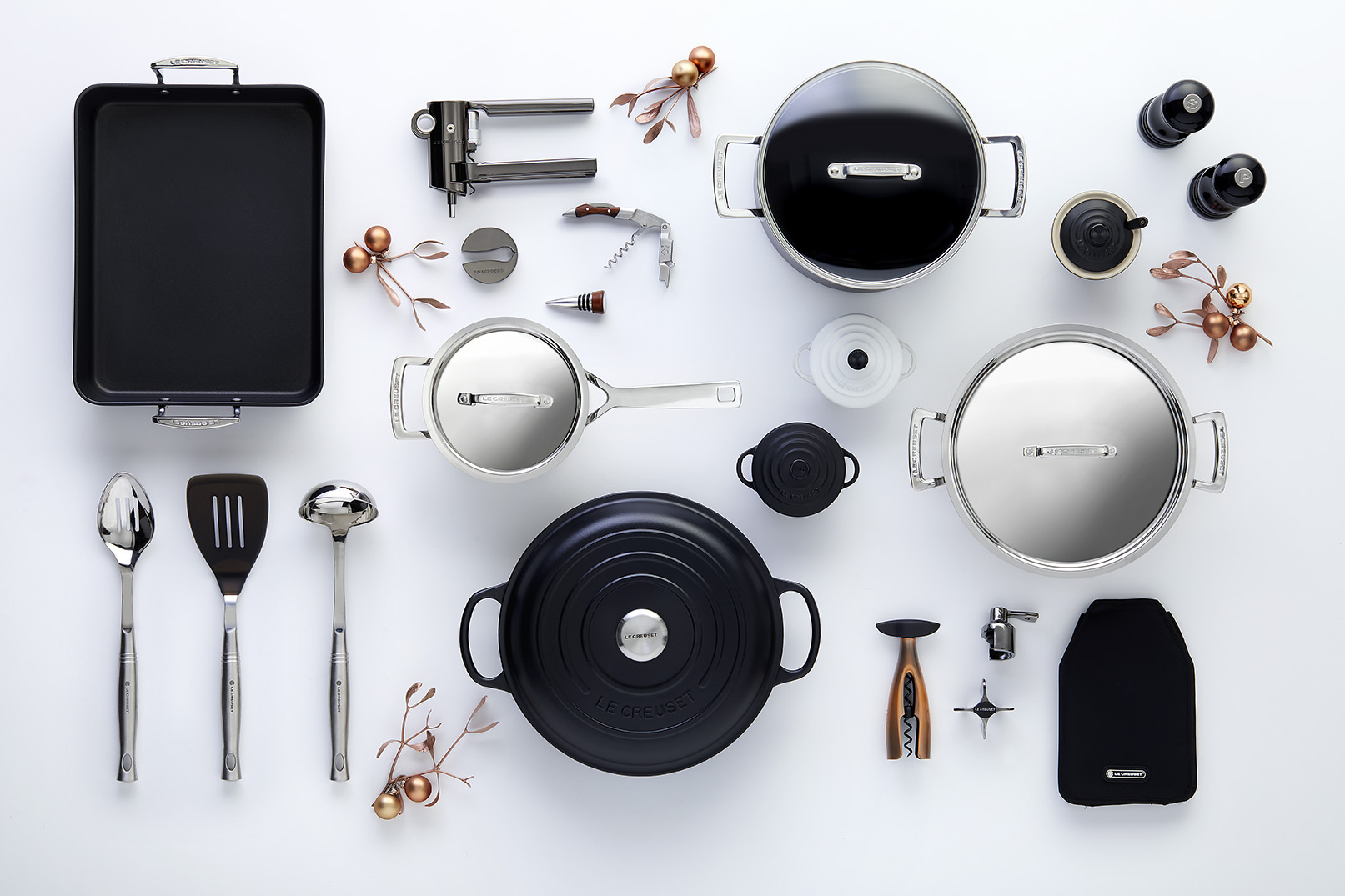 Satin Black: Simple, striking and sleek, the luxurious satin sheen of this classic is the go-to for stylish interiors.