Celebrating 175 years of successfully preserving the nation's—and the now the world's—fruit and vegetables.
The remarkable story of Kilner all starts in the small West Yorkshire town of Dewsbury 175 years ago. In 1842, Mr John Kilner established his glass works initially by creating handmade glass bottles and jars which soon won the hearts of the local people. It would be another 50 years until Kilner came up with the invention that would seal its name in homeware folklore. The original Kilner® Jar was first created at the end of the 19th century, using a distinctive vacuum pressure seal and a new, original design that has since become the brand's signature look. From preserving and pickling fruit and vegetables to serving up fruity summer cocktails or combining with candles or sweets for unique gift ideas, Kilner has become a household staple all over the world celebrated for its reliable quality and rich British heritage. Discover Kilner's latest collection of innovation kitchen and glassware at The Hut.
Preserves and Pickles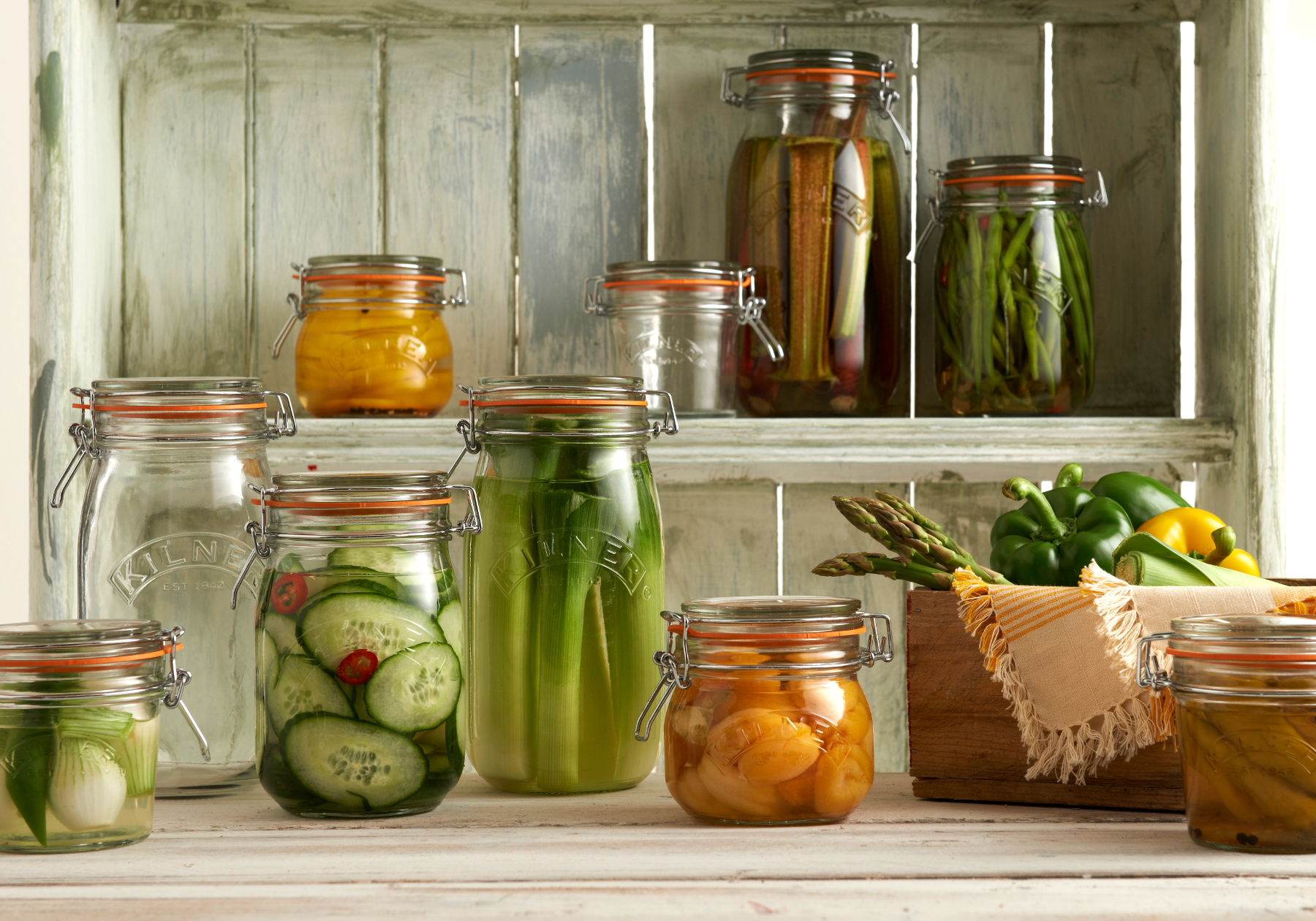 Reap the benefits of the season's fruit and vegetables with Kilner's range of glassware for pickles and preserves. The brand's iconic vacuum sealed glass jars and clip-top jars are available in a range of sizes and all come with Kilner's charming jar labels ready for you to add a personalised touch to your jams, pickles and preserves.
Refreshments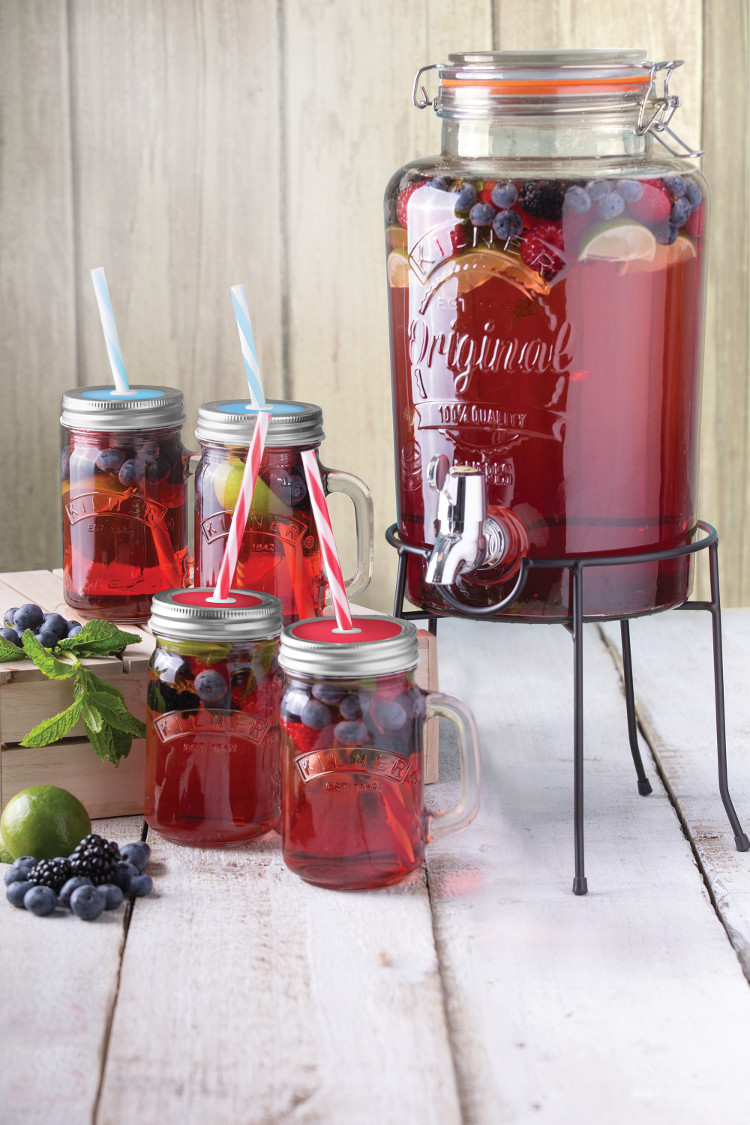 Relish the warmer weather of spring and summer with ice-cold beverages served up by Kilner. With a range of drink dispensers and handled jars based on the vintage Kilner jar design, Kilner has all you need to refresh and rehydrate in quintessentially British style.
Create and Make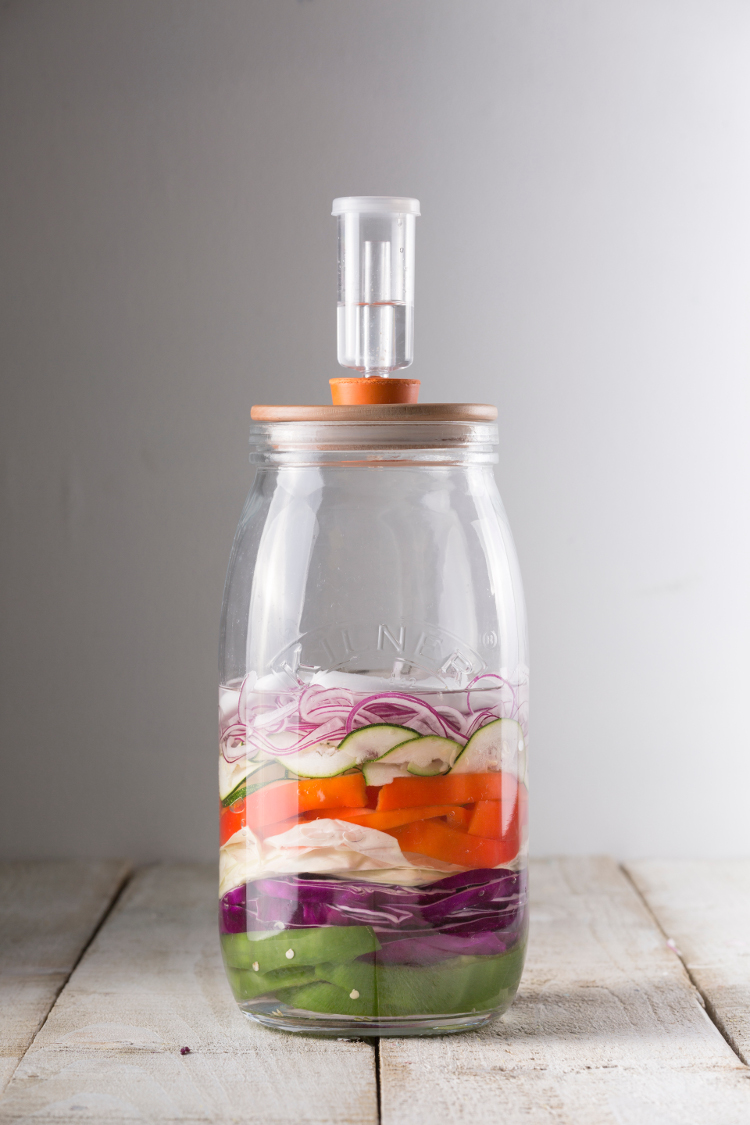 Run wild with your imagination in the kitchen thanks to Kilner's ever-expanding range of accessories. Whether you want to give your summer health regime a kick with some courgetti carbonara or want to try this season's biggest trend—kimchi—with Kilner's fermentation set, getting creative in the kitchen has never been so easy.