After this year, we're all hoping to pick up healthier habits and ensure smaller dark circles. But do you really know how to get more shut-eye? The science of a good nights sleep goes far beyond a little lavender spray. Helping you have more restful nights for productive days, we've done our research on how to sleep better, here are our findings.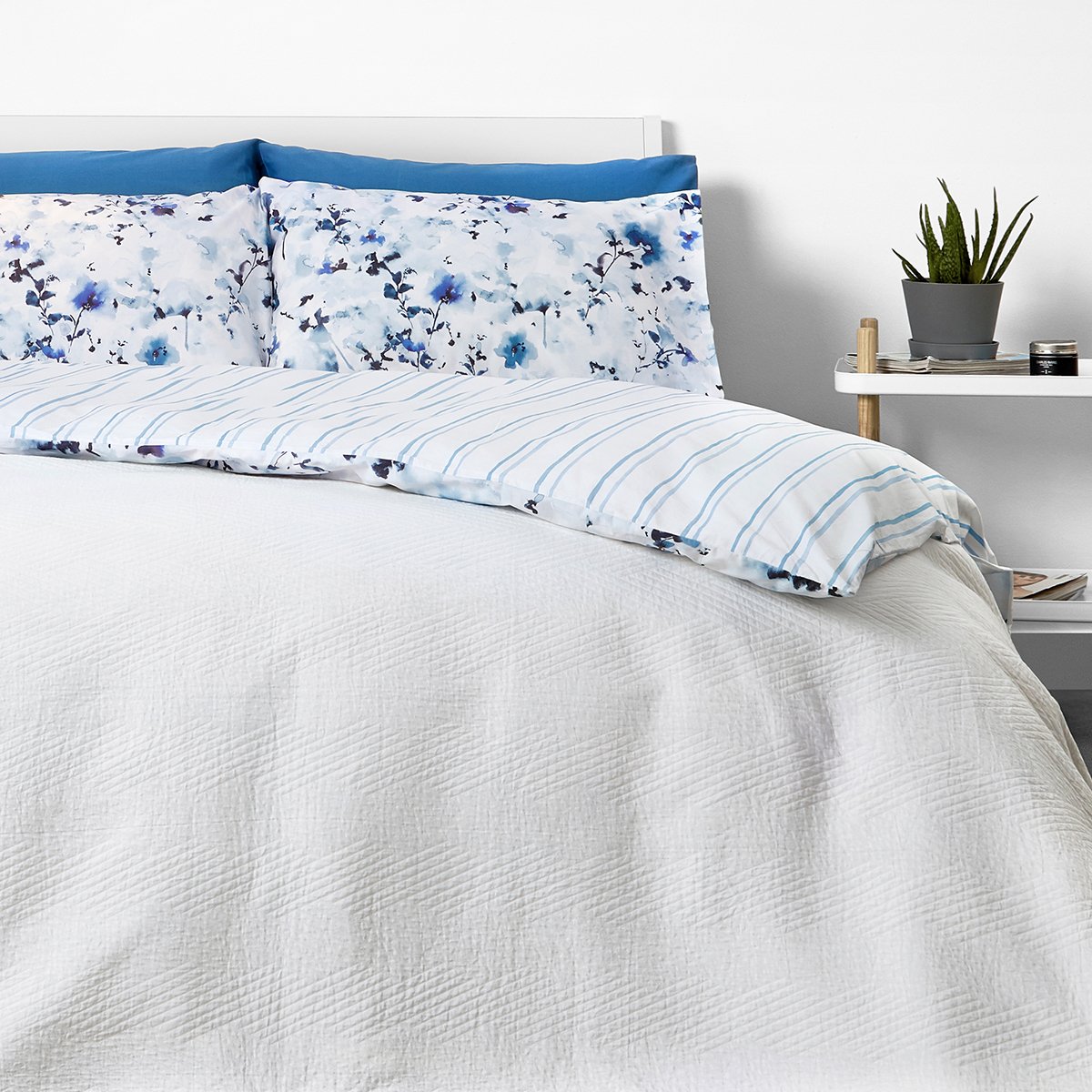 #1 Your bed
First things first, is your bed actually stopping you from getting a peaceful sleep? Worn out pillows, duvets and mattresses can all have a big effect on our sleep posture, preventing us from having a truly deep sleep and making us wake up uncomfortable and restless. You might be able to improve your sleep by simply refreshing your bed.
Duvets
For the best nights sleep, you need a drop in temperature. While it's tempting to turn your room into a warm cosy cocoon, this will actually make it harder to fall asleep. Sleep expert James Wilson says that instead, you ideally want to feel a slight drop in temperature as you enter your room.
The same rule applies for your duvet, so that super thick duvet might actually be weighing you down. A thick duvet may be making you too warm during the night, so try going down a tog.
The higher the tog, the warmer the duvet. As a general rule-
3-5 tog is light, ideal for summer or people who generally run warmer.
9 or 10 tog is the perfect duvet for couples, being a happy medium to help moderate and suit two different body temperatures.
13.5 tog is for the depths of winter, but avoid putting it on your bed too early, instead try to use a lower tog with a blanket you can remove on milder nights.
The filling of your duvet is largely down to personal preference. Feather and down is generally denser and helps absorb body moisture as you sleep, while Microfibre offers the same cosiness without the bulk or real feathers. Microfibre duvets can also be washed easily and regularly.