"The glass designs you need to complete your collection."
Born out of the glitz and glamour of 1960s Swinging London, LSA International is a brand that knows a thing or two about premium quality glassware. Starting life out with a small but curated collection of Polish enamelware, LSA first went to marketing with traditional brightly coloured enamelware but soon expanded its range to specialise in the luxury glassware for which it has made its name. Today one of the industry's most prestigious and respected glassware makers, Creative Director Monika Lubowska-Jonas continues at the helm of the company to continue her father's passion for contemporary design and traditional craftsmanship.
We caught up with LSA to ask for advice on the essential glass designs you need in your glassware collection.
Bordeaux Glasses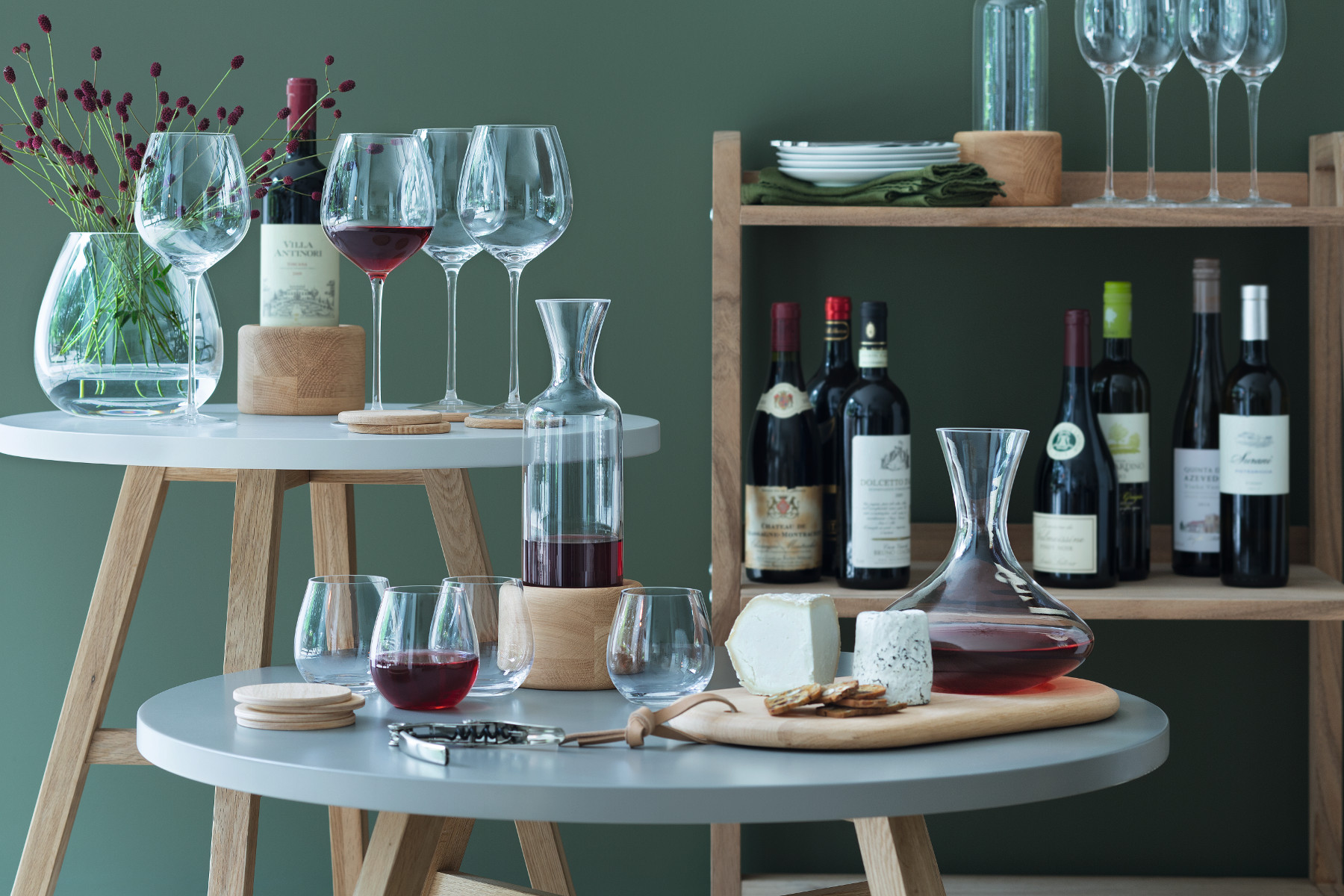 Carefully selecting your wine glass is crucial to unlocking the full flavours of your chosen wine.
A single glass is not ideal for all styles of wine, and your glass should be chosen to complement the wine you are drinking.
Often assumed to be the go-to glass for red wine, a Bordeaux glass features a wider bottom and narrow mouth that helps aerate and maximise the flavour of medium to full-bodied wines. The narrow mouth is also designed to bring the wine's scent bouquet closer to the nose for a fuller experience.