In recent years, the world of cosmetics has increasingly synchronised with fashion when it comes to seasonal trends with new product launches being more frequent now than they ever have been. Consequently, the beauty industry is today more diverse than ever before, with online retailers making virtually any brand readily available and accessible all-year round to customers the world over.
For Autumn/Winter 2017, we've analysed the key looks from the catwalks, sought advice from the industry's biggest brands, caught up with beauty bloggers and sifted through the latest additions to our own beauty collection to compile the beauty, hair and make-up trends to know for Autumn/Winter 2017 and heading into 2018. From the irrepressible rise of Korean beauty and the spotlight on new super-ingredients including honey and gold to the resurgence of '80s Glam, allow us to introduce the biggest wellness, skincare and makeup trends for this season.
Hydrogen Beauty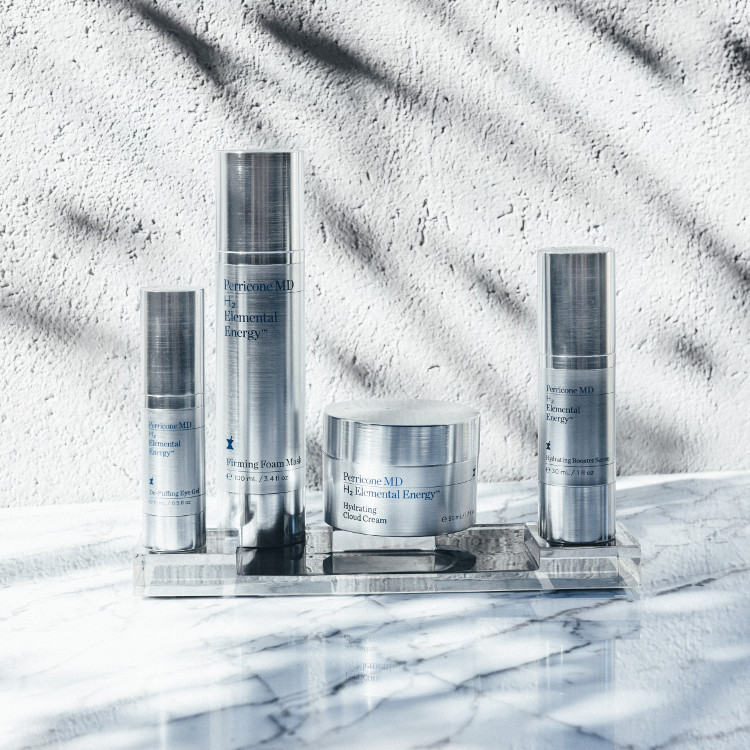 It may be the smallest molecule on the planet, but hydrogen is making a big impression on the beauty industry for AW17. In fact, it's hydrogen's chemical makeup that makes it the unique and potent beauty agent we're finally beginning to understand in the West; because of its size, hydrogen holds the ability to penetrate deep into skin cells and offer a plethora of wellness and skincare benefits that we are becoming savvy to. Small enough to penetrate directly to the nucleus of a cell, we're looking to hydrogen to help counteract ailments and illnesses ranging from skin damage and hangovers to obesity and cancer.
Touted for its anti-ageing and wellness benefits, hydrogen is also a potent anti-inflammatory that attacks free radicals in the body and helps prevent the onset of several diseases. Hydrogen also boasts powerful antioxidant properties that kickstart the body into creating its own antioxidants—in turn slowing the signs of ageing. As hydrogen water treatments are ever more popular the world over, we're also noticing a rise in ingestible hydrogen, with hydrogen water set to trump coconut water as this season's health beverage of choice.
While it is relatively fresh to Western audiences, hydrogen beauty is something the Japanese have been aware of for decades—if not centuries! The Japanese have been drinking and bathing in hydrogen water, known in Japan as shin'nooru, since at least the 1960s and it remains a key beauty practice in the country today. In the West, famed dermatologist Dr. Perricone is widely considered one of the pioneers in the area and was one of the first to develop a range of skincare products with hydrogen at its heart. The Perricone MD Elemental range harnesses the power of hydrogen to wage war on wrinkles and offer more energy, drive and focus without a need for sugar, caffeine or calories.