For many years there was only one option on the hot beverage menu for Brits: tea. Brought back from India and swiftly adopted as our national pastime, tea is up there with the Queen and fish and chips forming the Holy Trinity of quintessential Britishness. But over the past few years Britain, like many other countries around the world, has been washed over with a coffee revolution. Coffee shops have mushroomed on our high streets, and like our continental neighbours in France and Italy many Brits have adopted our local coffee shops as local hubs for meeting up for a good chin wag over a fresh cup of coffee.
The competition between coffee shops on our high streets also means we are spoilt for choice with the quality of the coffee we can now access; ten years ago we may have put up with a bitter, acidic cup of coffee out of a sense of British politeness, but today even chain companies specialising in coffee are under threat from niche independent coffee shops experimenting with coffee beans from around the world. We now demand only the finest, freshest coffee and a full barista experience with every visit to a café. But just how do you recreate that flavour and experience at home?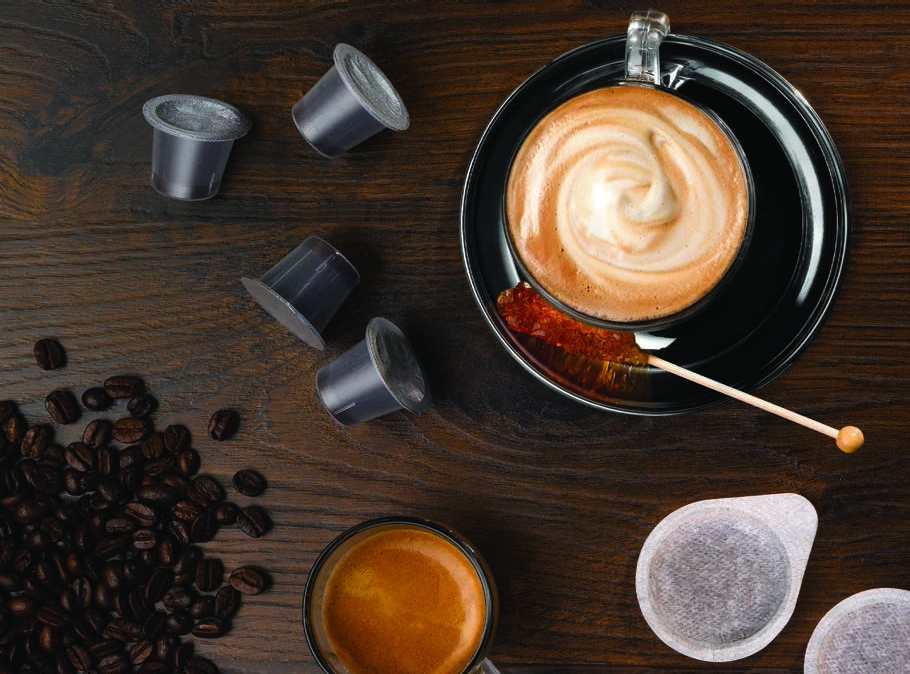 Recreating the Barista Experience at Home
Like in our coffee shops, we are increasingly adventurous in the methods we use to make coffee at home. From the classic cafetière to a contemporary cold brew, you are offered a wide choice in your coffee making to enable you to extract every grain of flavour from your beans.
Bean-to-Cup Barista Experience
The Godfather of coffee machines, the bean-to-cup coffee machine offers you an at home Barista who will serve you up the fullest, freshest flavour of coffee at just the push of a button. The bean-to-cup coffee machine grinds fresh beans, automatically froths fresh milk and so offers optimal freshness while also having the function to rinse, clean and descale itself for maximum convenience. The machine will offer you all your favourite coffee shop style coffees with the ability to personalise your coffee's strength, length, temperature and froth.
Pros: Maximum freshness using coffee beans and fresh milk; Large variety of coffee styles available; Convenient drinks menu and functions to rinse, clean and descale; ability to personalise coffee strength, length, temperature and froth; low serving cost.
Cons: Machines can be spacious; higher price point.
Coffee Types Available: Espresso, Long Black, Espresso Macchiato, Latte Macchiato, Cappuccino, Caffelatte, Flat White.