Buying a new set of bedding is no easy task: have you ever felt overwhelmed by the choice of pillowcases, sheets, thread counts and togs?
The Hut is on hand to answer all of your bedding-related questions, to ensure you pick the best bedding for you. From how often you should rotate your mattress, to what exactly Egyptian cotton is, discover the answers to your most pertinent bedding questions in our bed-linen buying guide now.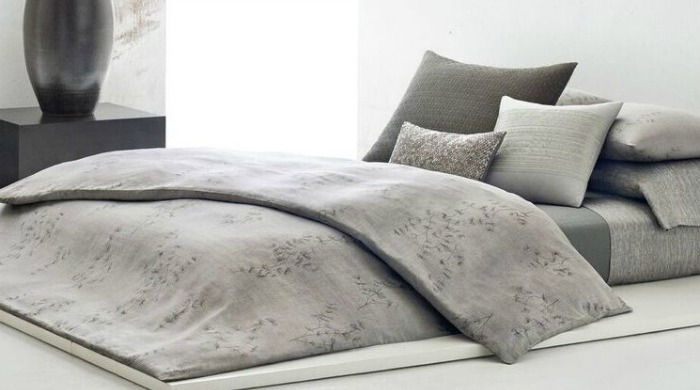 What is thread count, and why does it matter?   
Hotels often boast about their bedding – promising '500 thread count sheets', guaranteed to ensure a luxurious nights' sleep. But what does thread count actually mean?
Thread count is just what it sounds like – the number of threads per square inch in the fabric you're buying. These threads are both horizontal and vertical, and the higher the thread count, the softer and better quality the material; good sheets often have a thread count of 300-800 (with seriously opulent bedding having impressive 1000+ counts.)

What's the difference between a flat sheet, a fitted sheet, and a valance sheet?
When picking sheets, it can be tricky navigating between all the different types – do you pick a flat, fitted or valance?
Flat sheets are just large expanses of fabric which you manually tuck under the mattress to ensure a good fit, whereas fitted sheets will have elasticated corners to keep them in place. Both flat and fitted sheets only cover the mattress, whilst valance sheets have a frill that hangs below the edge of the bed.
What is tog, and why does it matter?
Are you always too hot in bed, or do you like lots of layers?
Asking yourself this question is the perfect way to identify which duvet tog you need; the higher the tog rating, the better the duvet will be at trapping warm air and keeping you toasty. Ideally, have two duvets at home – one for the summer with a lower tog (between 4.5-10), and a heavier one for the winter.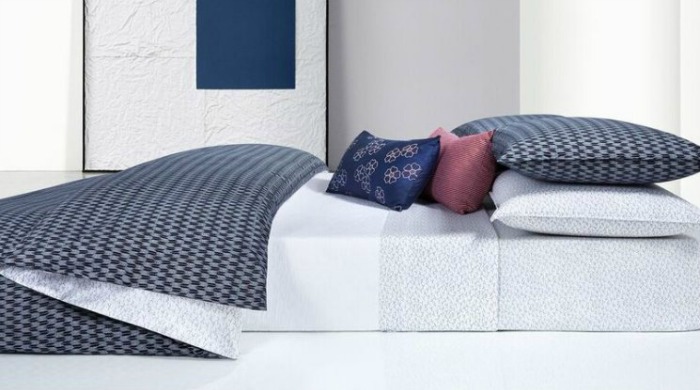 What's the difference between an oxford and housewife pillowcase?
Even pillowcases can pose a problem – should you opt for an oxford or a housewife style?
A housewife pillowcase simply covers the interior pillow; choose this style if you want to keep your bedding simple, clean and minimalist. Oxford pillowcases are a little more decadent: featuring a wide frill around the outside, these pillows can add some oomph to your bedroom decoration.
How often should I rotate my mattress, and why?
Rotating your mattress, whilst cumbersome, is definitely necessary. To ensure you're always comfortable in bed, your mattress should have equal wear on all four sides – most people pick a side of the bed, which can lead to sagging in the mattress.
Rotate your mattress once every three months to ensure it stays firm and level at all times – nobody wants a sagging bed!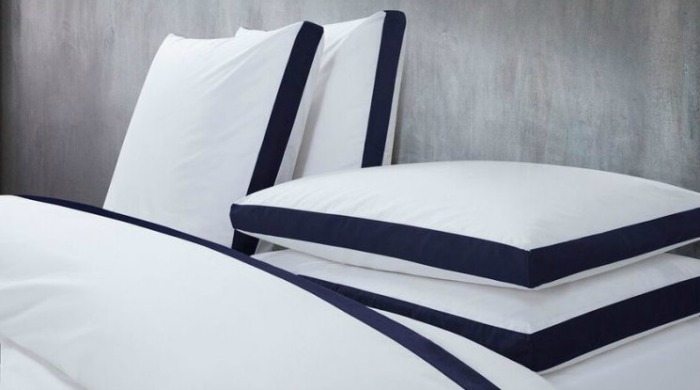 What is Egyptian cotton?
Egyptian cotton is often heralded as the best type of bedding in the world – although not many people could say why this is so…
The difference between Egyptian cotton and regular cotton? The plant the cotton is picked from. Egyptian cotton is hand-picked which ensures minimal stress on the fibres of the plant. The threads of Egyptian cotton are finer, softer and stronger than regular cotton, too.