Introducing the latest brand to The Hut women's roster Être Cécile is the London based brand that has perfected Parisian minimalism. Known for their simple wardrobe saviours, the women's fashion brand combines clean style and comfort. 
Wondering why they are so loved for their funny slogans and cool-girl aesthetic, here's our quick guide to Être Cécile…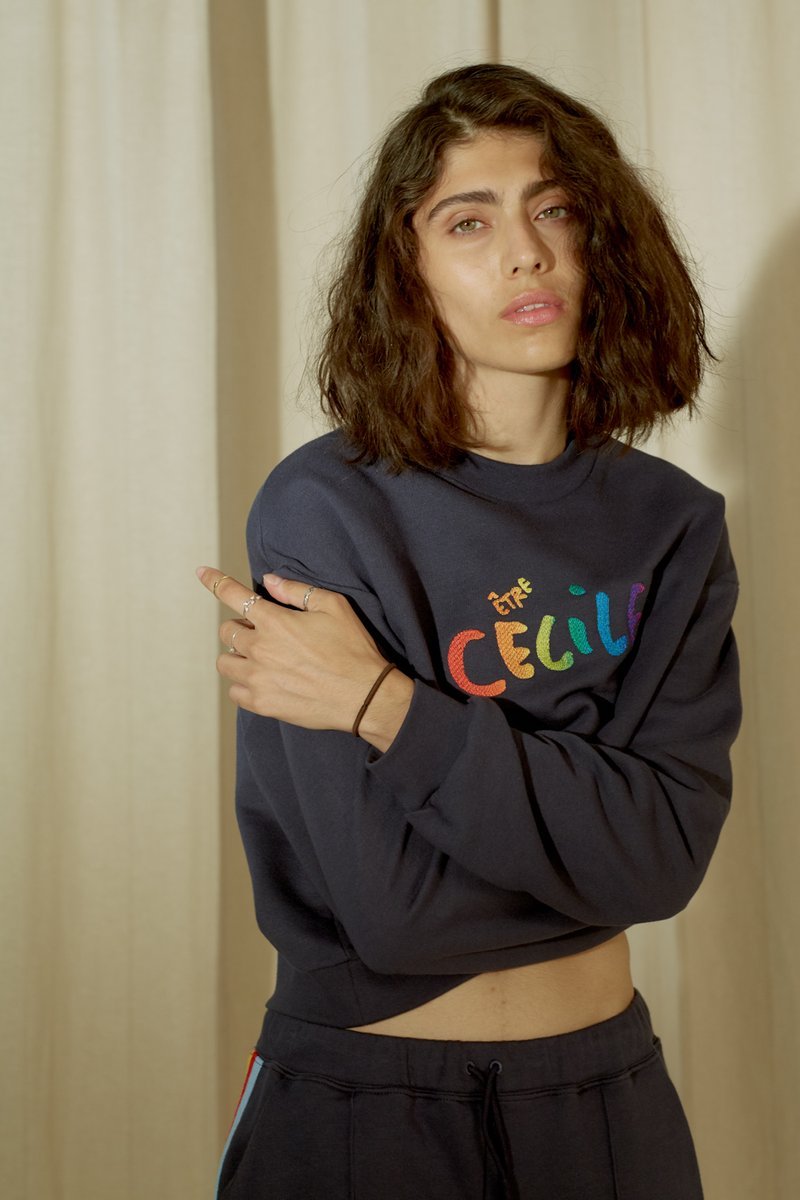 What is Être Cécile?
Founded in 2013 by husband and wife, Yasmin Sewell and Kyle Robinson, Être Cécile takes inspiration from French fashion. 
Based in London they combine Parisian simplicity with contemporary streetwear giving a stylish off-duty feel. 
Their Collection 
The collection includes French classics like Breton stripes, slogan T-shirts and premium athleisurewear. Known for Robinson's humour and play on words such as "made somewhere near France" and the famous "No regrets more baguettes" the brand has become loved for its loud personality. 
The logo on the Être Cécile website features the phrase presque Parisienne – almost Parisian – and the designers commented that 'well if you can't live in Paris it's the next best thing' which is what we can all resonate with.