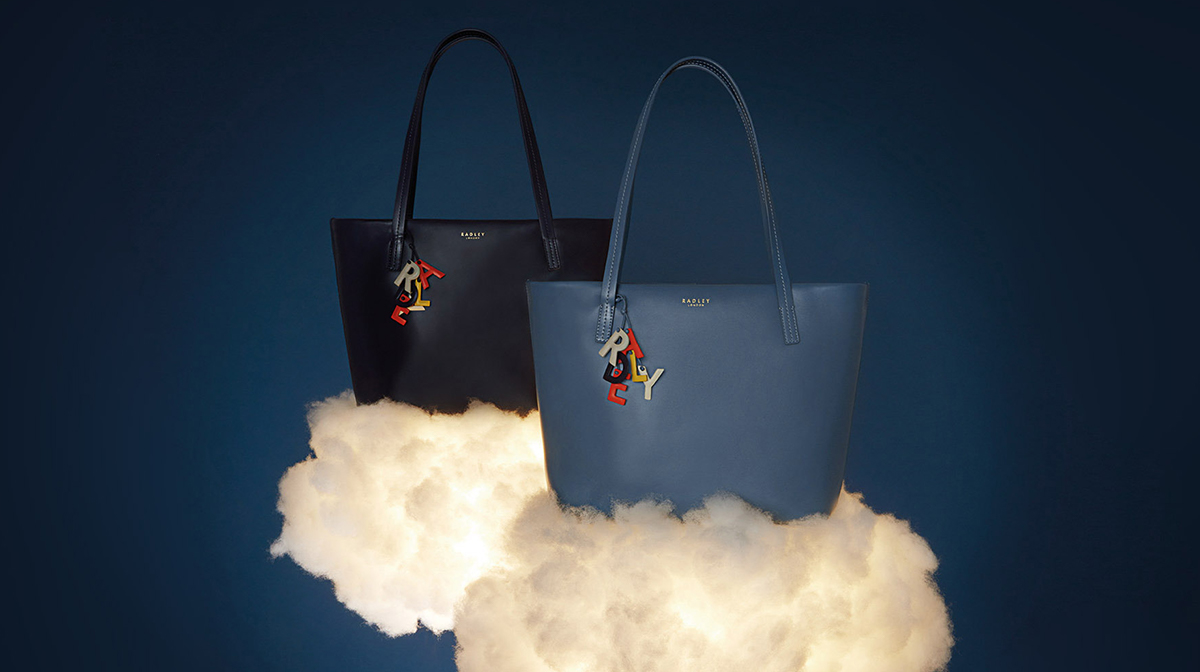 Today a household name and one of the UK's most successful accessories labels, The Hut introduces Radley London to its collection for Spring/Summer 2017.
Having started life being sold on Camden market under the brand name Hidesign, Radley is the brainchild of Australian-born designer and former architect Lowell Harder. The mid 1980s saw a wave of new entrepreneurs look to London's markets as hotbeds for their business ideas to germinate, and such was the case for a young Lowell. Instilled with a passion for contemporary design whether in architecture or handbags, Lowell's concept mixed a love of colour, luxury materials and modern yet timeless design to create an accessories label with British heritage at its heart. Despite only working on the market for two days a week while bringing up her three young children, word soon spread about Lowell's handbags. It wasn't long before Britain's department stores were knocking on the door to stock Lowell's bags in prime locations around the country.
Lowell's business was cemented and expanded over the next decade, and the fully realised Radley brand was launched in 1998. Embodying its founder's whimsy, love of colour and passion for design, the confidence exuded by Radley's collection of products saw it quickly adopted by British women as well as women around the world. With a growing reputation for its playfulness, the brand adopted its now-famous Radley dog logo in 2000 after a search for an icon that would represent the playful personality of the brand. From that point, the signature Scottish Terrier dog logo would appear on every single Radley bag and become the defining silhouette synonymous with the brand.
With a small but dedicated in-house team of designers, each season at Radley is meticulously curated to evolve the brand and its offering of luxury accessories. While the brand may have launched in 1998 solely with its iconic leather Pocket Bag, today the Radley archive comprises dozens of bag styles created and developed over the past two decades.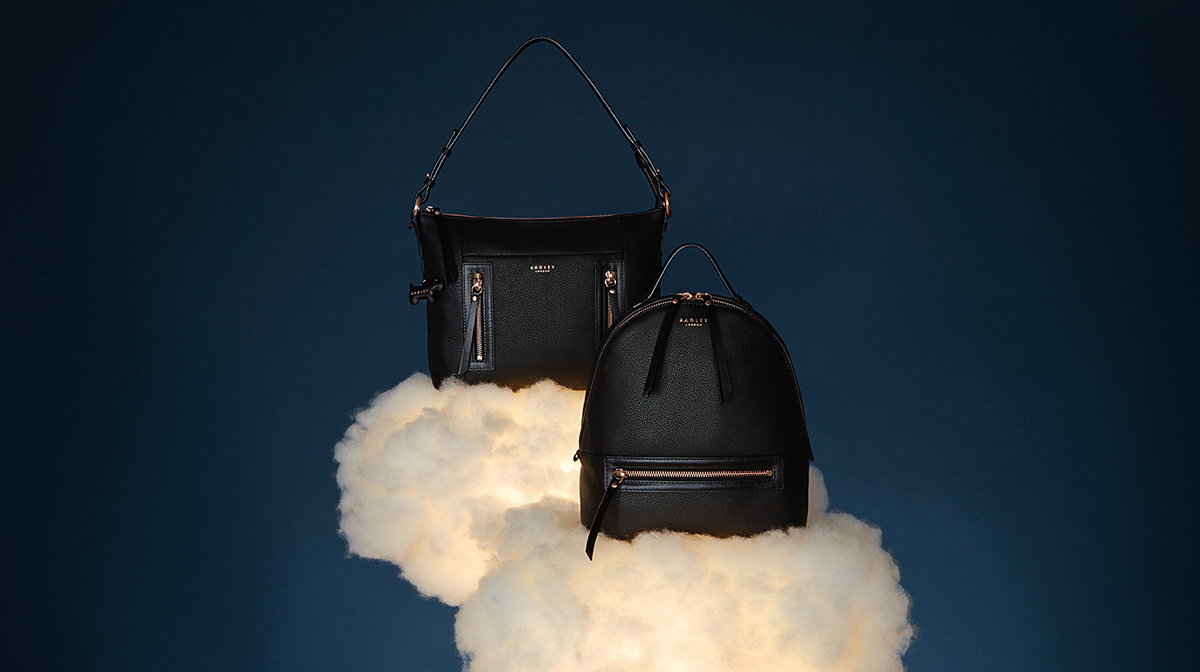 Radley London SS17
Radley returns with its signature combination of classic and contemporary design for Spring/Summer 2017. Timeless silhouettes such as the Pocket Bag or Liverpool Street tote are imagined in classic black and tan colourways as well as more seasonal shades of burgundy or cadet blue. While the brand is known for the quality of its leather bags, nylon and cotton canvas styles have allowed Radley to experiment with new shapes in recent years. This continues for this SS'17, with a series of new bags and classic bags reimagined in new fabrications.
Smaller accessories in the collection are embody Radley's whimsical side. Alongside the Radley Scottie, stars and lights are a central motif appearing both in the way of applique designs as well as in product silhouettes such as the Night Shift coin purse.
Editors' Picks