The festive break is approaching! Not only is that turkey dinner you've been waiting for all year finally in arms reach, but you're likely getting some down time to spend with friends and family. It can be so easy in the hubbub of everyday life, work, stresses and everything else to cut corners when it comes to meal time, but this festive break is the perfect opportunity to rectify this. We teamed up with the tableware and cookware experts at Denby pottery to treat you to some quick, easy and wholesome vegetarian recipes that you can take into the new year with ease. No more deliberating over that meal deal or picking up that ready meal on the way home from work!
#1 Butternut Squash and Bean Stew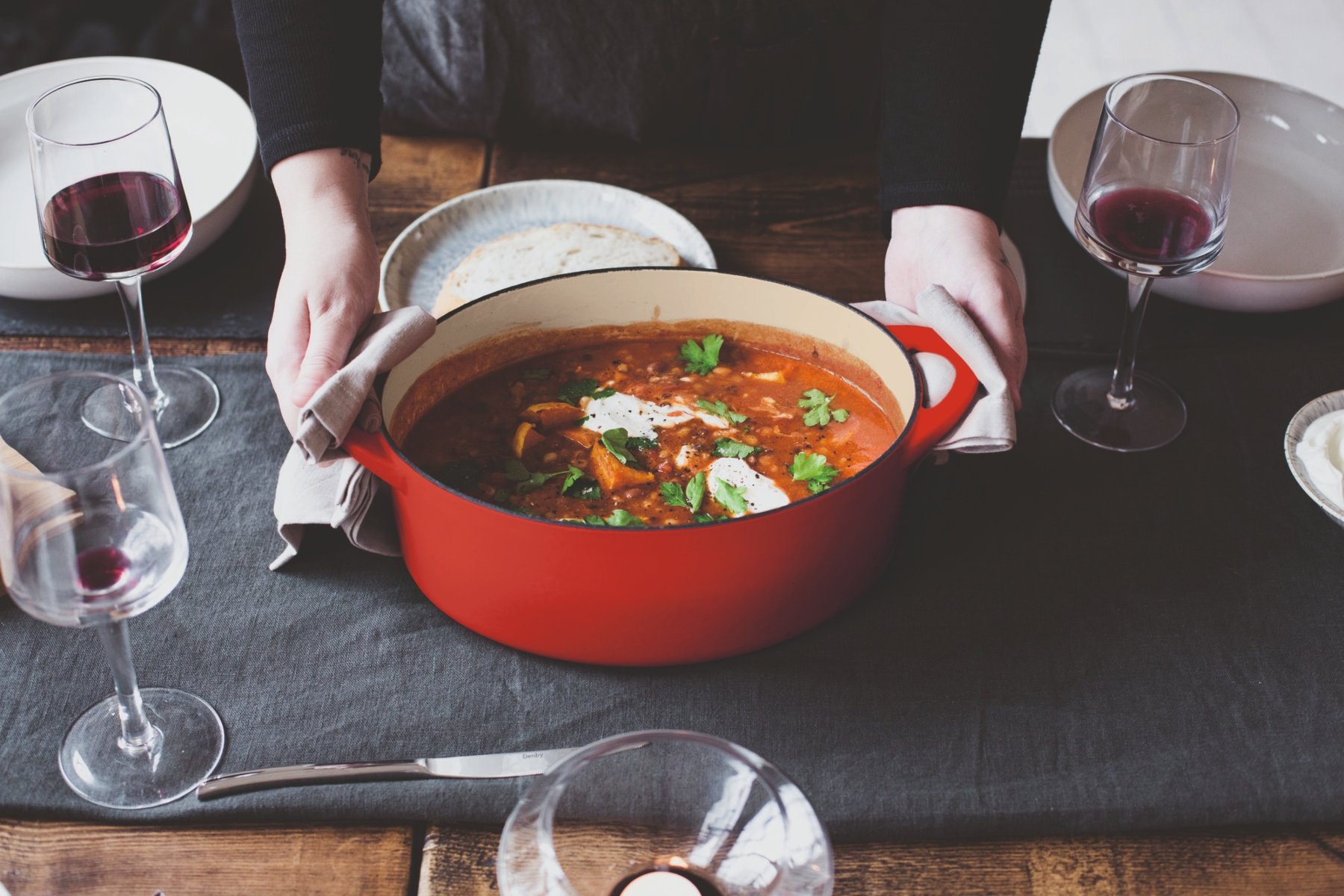 Ingredients
1.5 lt of vegetable stock
2 cans of tomatoes
1 can of bertolli beans
1 can of white cannellini beans
1 can chickpeas
3 tbsp. tomato paste
1 tbsp. brown sugar
1 butternut squash
3 sweet potatoes
2 tsp. Baharat
1/4 tsp. mild chilli powder
1 cinnamon stick
Large pinch of saffron
Hand full of flat leaf parsley
Salt/ pepper
Olive oil
Method
Preheat the oven to 180c (350f)
Peel and chop the squash and sweet potatoes. Toss in olive oil and spread on a baking  tray and bake for 25 minutes until tender
Finely chop and fry the onion until soft then add the garlic.
Next, add the spices and  tomato puree, then add the stock, chickpeas, beans, lentils, pearl barley and tinned  tomatoes and sugar
Place in a preheated oven for 45 minutes – Serve with spoonful's of yogurt.
Recipe courtesy of @twiggstudios
What You'll Need