As the festivities near, many begin their preparation for Christmas; decorating the tree, organising meetups with friends and of course, deciding on their Christmas dinner.
For centuries, a Christmas dinner has been a historic tradition celebrated by many families and has become a fundamental factor of our Christmas day activities. With increased pressure,  many prepare early, collecting the finest ingredients they can find. However, for a vegetarian, a Christmas dinner might be avoided due to the meat that takes centre stage on the table.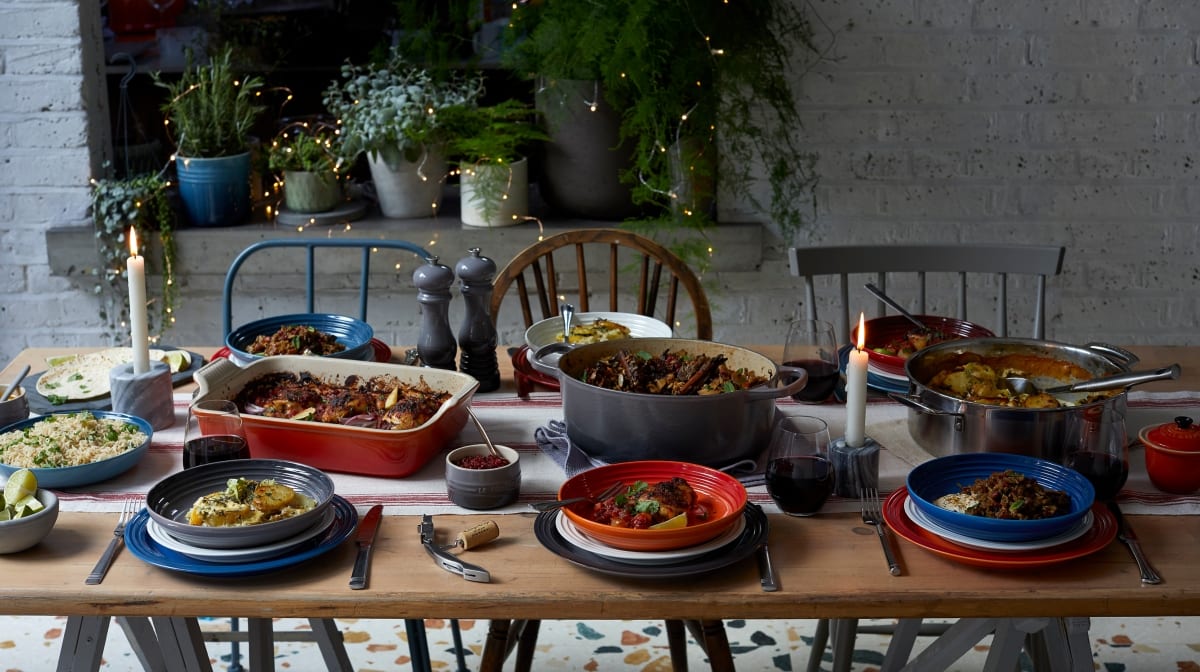 Looking for some delicious vegetarian recipes to please all of your guests this Christmas? Look no further…
Chestnut and Parsnip Tarte Tatin
Serves: 4
Preparation time: 15 minutes
Cooking time:1 hour
Ingredients
1 tbsp olive or sunflower oil
3 parsnips (about 350g) cut into spears (about 2cm at the thickest part)
150g echalion shallots, quartered lengthways
30g unsalted butter
3 tbsp light brown muscovado sugar
2 tbsp cider vinegar
1 tbsp fresh rosemary leaves
100g chestnuts (freshly cooked, canned or vacuum-packed), sliced
2 tbsp wholegrain mustard
250g Waitrose Cooks' Ingredients frozen puff pastry block, defrosted
3 tbsp fromage frais
Method
Preheat the oven to 190°C / gas mark 5. Heat the oil in an ovenproof frying pan and cook the parsnips and shallots for around 10 minutes, until golden.
Add the sugar, butter, vinegar, rosemary, chestnuts, 1 tbsp mustard and 50ml water to the pan. Cover tightly with foil and bake for 20 minutes, then remove from the oven and turn the temperature up to 200°C, gas mark 6.
Arrange the vegetables in a rough pinwheel shape in the pan. On a lightly floured surface, roll out the pastry to make a rough circle slightly bigger than the pan. Lay the pastry over the vegetables, tucking the excess into the sides. Bake for 30 minutes, until the pastry is risen and golden. Mix the remaining 1 tbsp mustard with the fromage frais; season. Carefully turn the tart out onto a serving plate and serve with the mustard sauce alongside. SF
Recipe courtesy of Waitrose.
You will need: