The big word in fashion this year has been sustainability, encouraging us to buy less and buy wiser to do our bit for the environment. One of the worst things you can do and a habit we're trying to break is buying something new for each occasion. Your current wardrobe is bursting with potential, the dresses squashed to the back are screaming to come out, so do a little digging. Being able to dress up things you already own is far easier than you'd think, leaving old clothes feeling new and you feeling fabulous. Here are our top tips for how to dress up things you already own ready for any occasion.
#1 Play with textures
You've probably got things that you've had so long you're no longer seeing how luxurious they truly are. That black slip skirt, the velvet top, satin jacket; these sorts of things dress up so easily. Materials like silk, velvet and satin are made to be dressed up, looking fancy and formal with no effort on your part. If you're stuck for an outfit, start by simply running your hands through your wardrobe and pulling out the things that feel interesting or feel the nicest, these are always a good place to start when it comes to trying to dress up things you already own. With a solid foundation of luxurious texture, you can't go far wrong.
#2 Swap out buttons
This tip requires a little extra effort but offers a big pay off. Make staying warm a little more party-appropriate by swapping out the plain buttons on your cardigan or blazer for embellishments. Buy them at any craft store and customise to taste, from pearl to diamonte to bold colours or textures, anything works better than that boring tortoiseshell. Simply take off the old and stitch on the new for quick, reversible customisation that you can do and re-do time and time again. Turn your dull work blazer into a chic evening jacket with little to no work and no waste.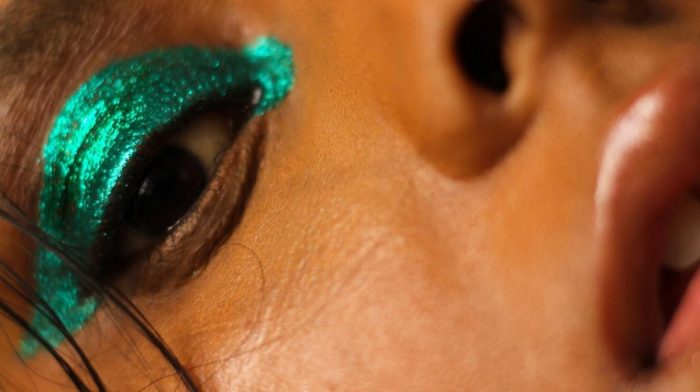 Helping your skin survive and stay shining despite the late nights, here is our ultimate guide to removing makeup.
#3 Consider your shoe game
The easiest and most obvious tip of them all, but it works. Nice shoes can take you far, turning jeans and a top from a casual day time look into something party-worthy. Take your favourite office outfit, for example, and replace your flats for bold heels or chic slingbacks. Suddenly your outfit has gone from business casual to powerful. Swap out your trainers and pair your favourite day-to-day slip dress with mules for alternative, cool vibes, or stick with the classic stiletto. Whatever style or height, great shoes will elevate your outfit to formality.