Drawing from the expertise and knowledge of product designers, manufacturers, buyers and graphic designers, ïn home is the exclusive homeware range only available at The Hut. If the past year has taught us one thing, it's the importance of loving our homes. As we all start to become a little more house proud, beautiful furnishings have snuck to the top of our agenda.
Crafted with quality fabrics and with the latest interior trends at the forefront of each design, ïn home offers an affordable contemporary collection of soft furnishings to complement every type of home.
To celebrate the launch of ïn home's new collection, we sat down with our very own 'ïn home Insider'; Kasia Kenyon, Head of eCommerce at The Hut.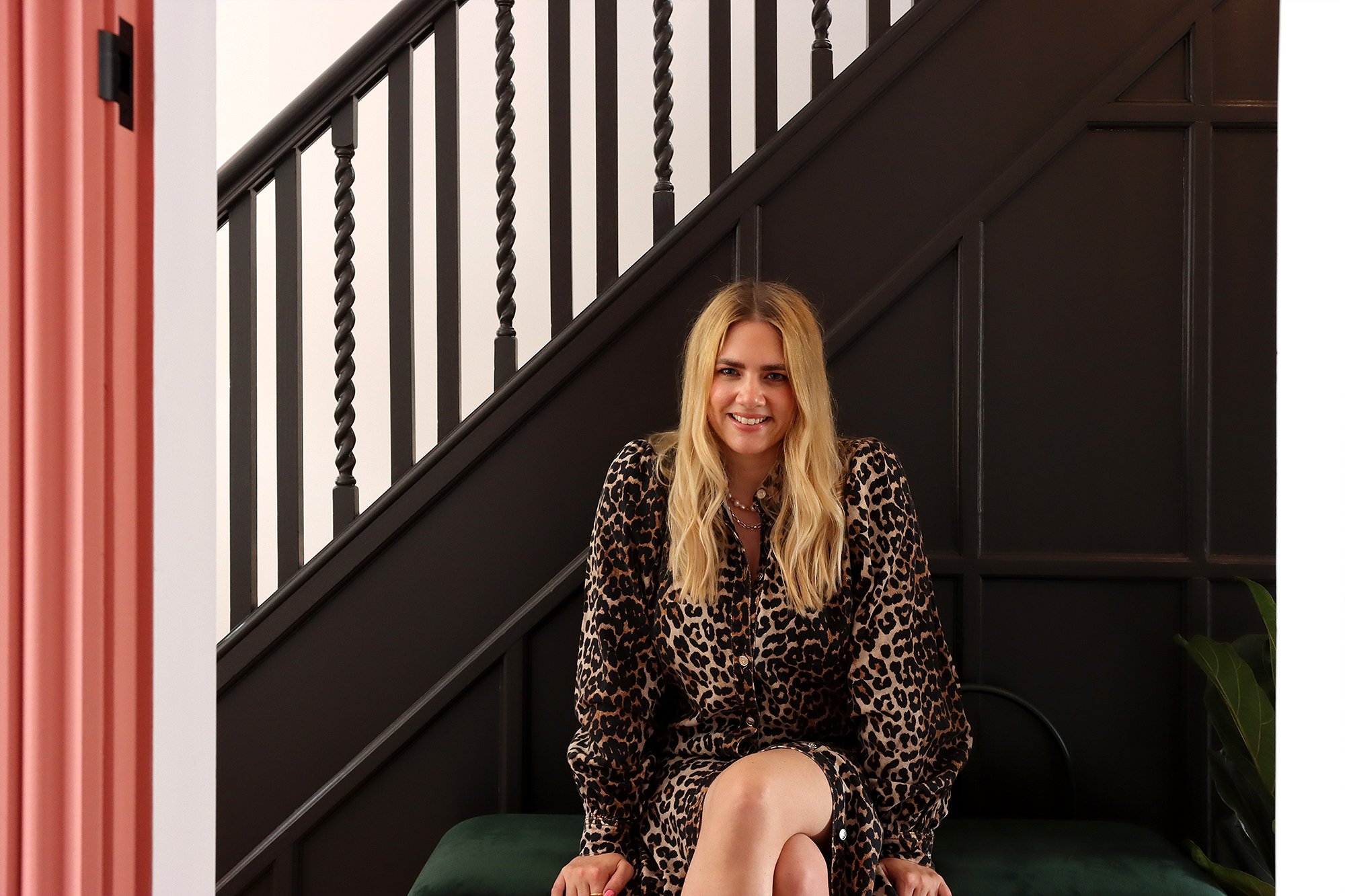 Hi Kasia, can you tell us about your home?
It has been a labour of love to get to where we are, we bought the property in 2019 completely untouched and needing a lot of TLC. We had done a renovation in our early 20s so we kind of knew what we were doing but this was a much bigger project and have learnt so much along the way. Renovating through the pandemic had its challenges but it allowed us to be more hands-on and we ended up doing a lot of the work ourselves to keep up the momentum when it was hard to get trade in.
As hard as it was at the time, it allowed us to save more to spend on the fun stuff! My other half is also passionate about design and we have worked closely together on all the details of the house, from the bottle-green kitchen to our pink bedroom, it has been a real team effort.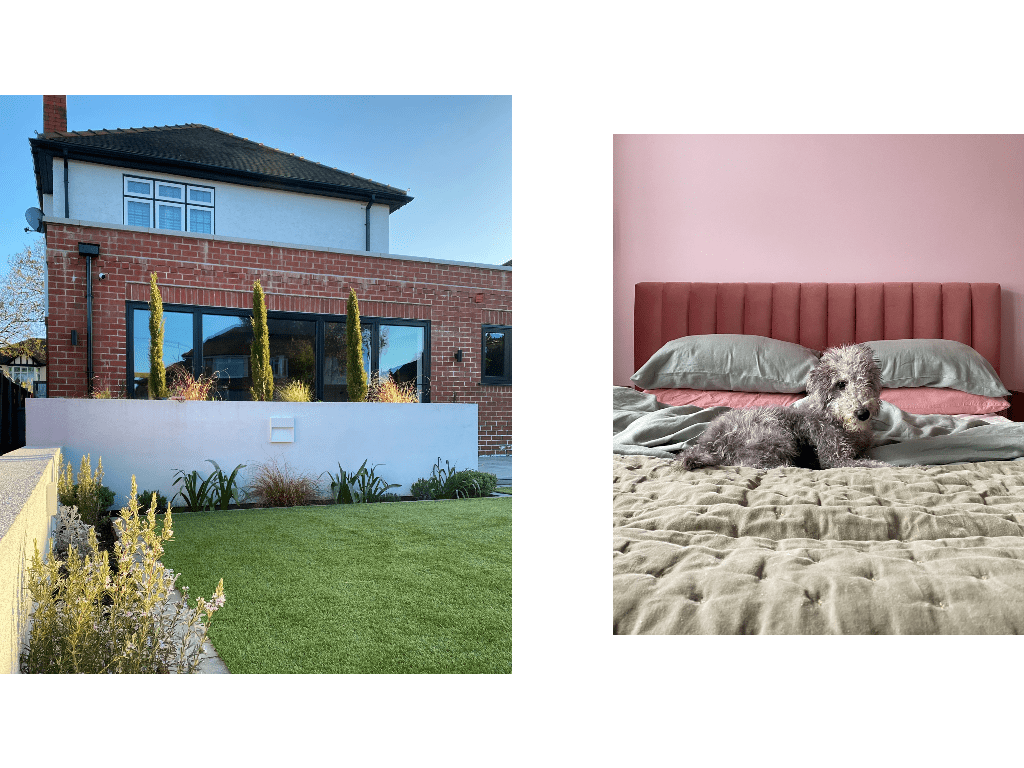 Who is the cutie in the picture?
Our little fur baby Penny stole our hearts 7 months ago and we couldn't imagine life without her. We also have a feathered baby, Chappie the budgie, who is 7 years old. They surprisingly live harmoniously together!
How would you describe your interior decor style?
Colour is the inspiration, I just love experimenting and playing with different colours. Instagram is my favourite source for inspo, I create mood boards from images I find to collate a vision for a room or an area which helps visually see if things work together.
I love Scandinavian style but also like mixing in a bit of mid-century, I never really follow a specific trend I just go with what brings me joy.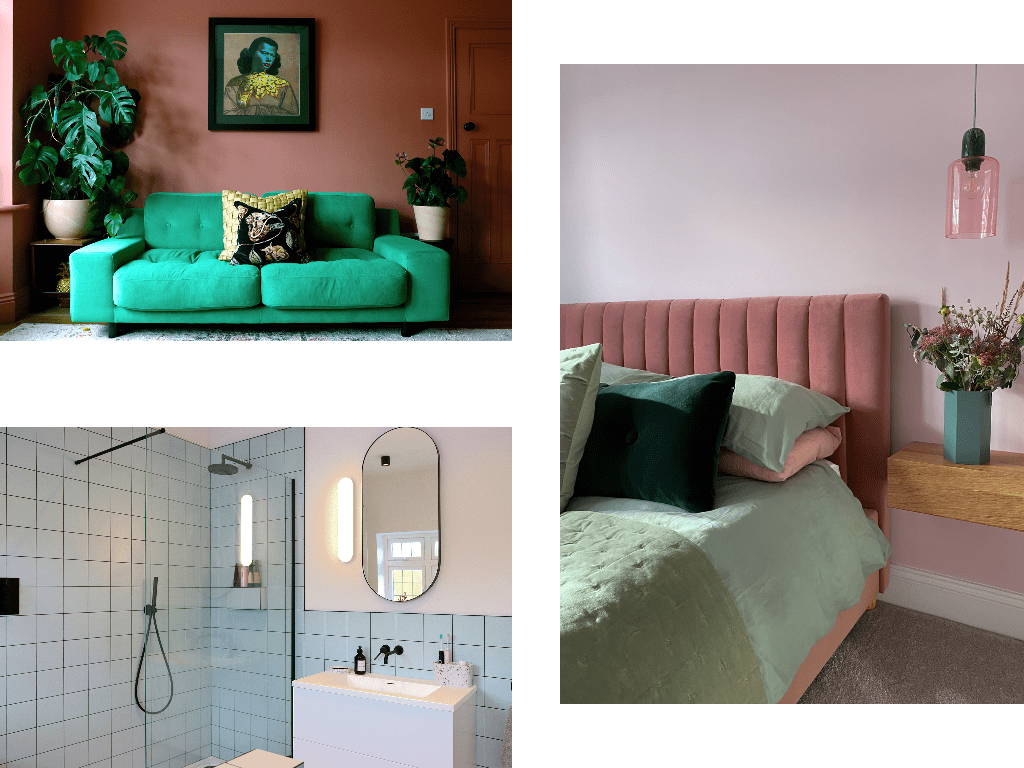 Can you share your top 5 items from ïn home?
They say a silk pillow keeps you young, this sage colour is the perfect accent in my bedroom. I also love to pair the ïn home linen duvet set with the silk pillowcases – I love linen as a fabric as it always feels so fresh. I also like mixing and matching my pillow sets and this soft pink pairs perfectly with the sage.