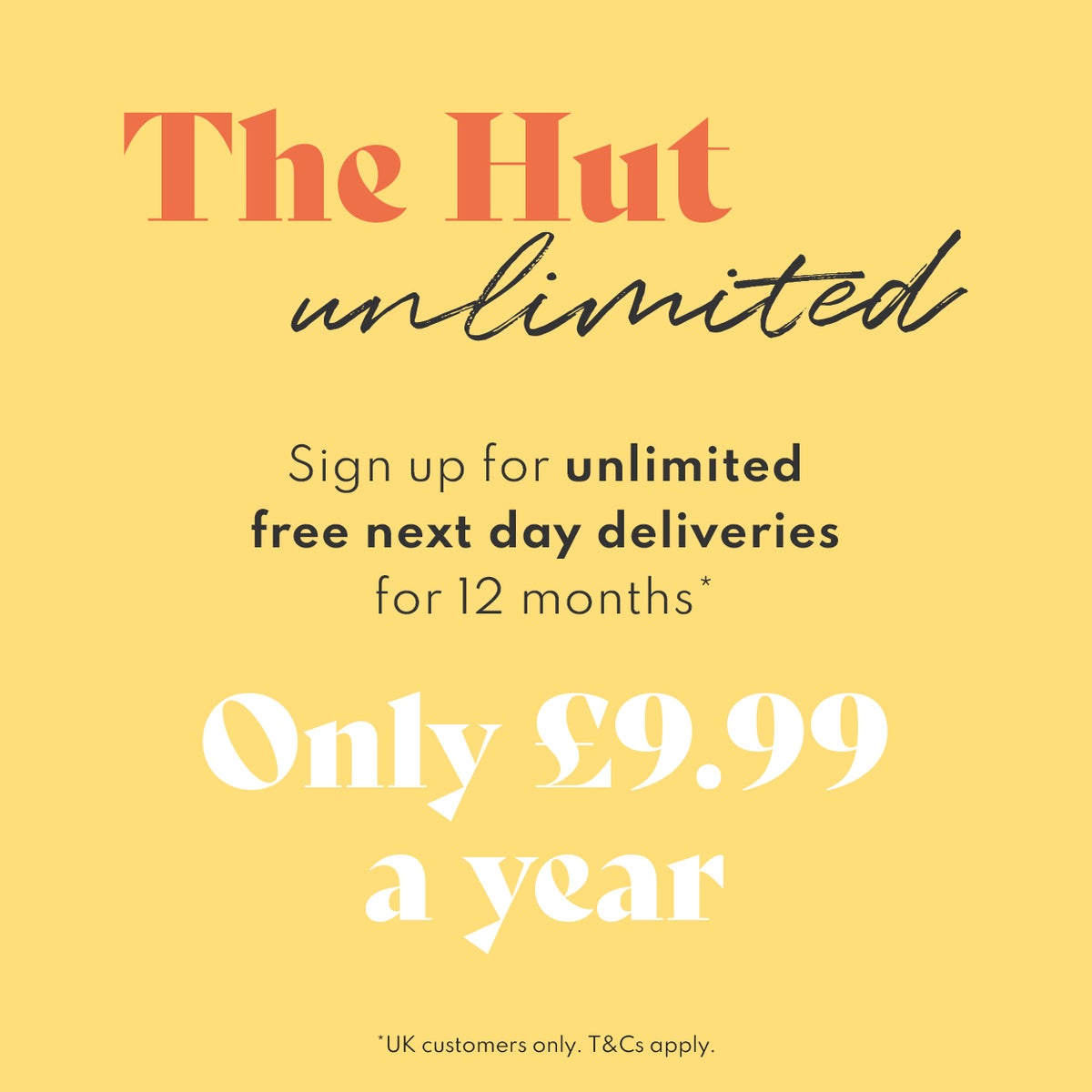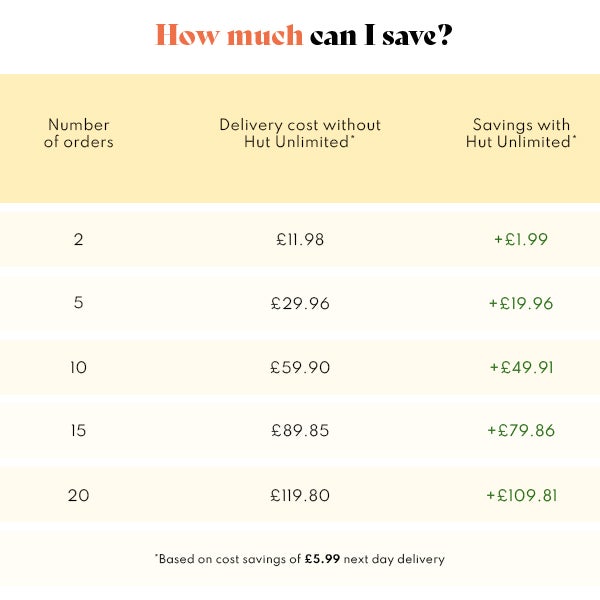 Frequently Asked Questions
For only £9.99 a year you'll get free unlimited next day deliveries for a whole 12 months! You can start saving in as little as 2 orders and get your orders the next working day without having to worry about paying delivery fees or minimum spends...
CLICK HERE and add The Hut Unlimited to your basket like you would with a normal product. Make sure you add anything else you'd like to your basket and checkout and pay as normal. Your subscription will be activated immediately when you check out so you can start saving right away.
When you subscribe you will be charged £9.99 every 12 months.
You can read our full terms and conditions HERE and our privacy policy HERE.
Unfortunately The Hut Unlimited is only available in the UK at the moment, you will not be able to sign up internationally.
Your membership will renew automatically every 12 months and the annual fee will be automatically charged using the details provided by you when you first joined.
Other delivery methods will still be available at the checkout. If you choose a delivery option other than Standard UK Next Day Delivery, a discount equivalent to the Standard UK Next Day Delivery charge will be automatically applied at checkout.
If you change your mind, you have 14 days from the date of purchase to cancel your membership without giving any reason. If you wish to cancel please contact us via the "Customer Service Contact Centre" which you can access via your account page.
Yes, the membership period is 12 months and will automatically renew however we'll send you an email to remind you when this is going to happen and you can opt out at any time.
Yes, the discount will be automatically applied on the first order so you'll pay the £9.99 today and no additional delivery charges on this order.