Discover Tommy Jeans
As a youthful extension of the Tommy Hilfiger mainline collection, Tommy Jeans channels a relaxed 90's era aesthetic, with elevated casual basics incorporating old-school logos and nostalgic branding. During the 90's, the original Tommy Hilfiger clothing range was adopted by notable hip-hop icons of the time such as Aaliyah and Snoop Dogg. This gave the brand an introduction to streetwear and lead to the development of Tommy Jeans, which re-defines the iconic style from the era with a contemporary twist.
Shop Tommy Jeans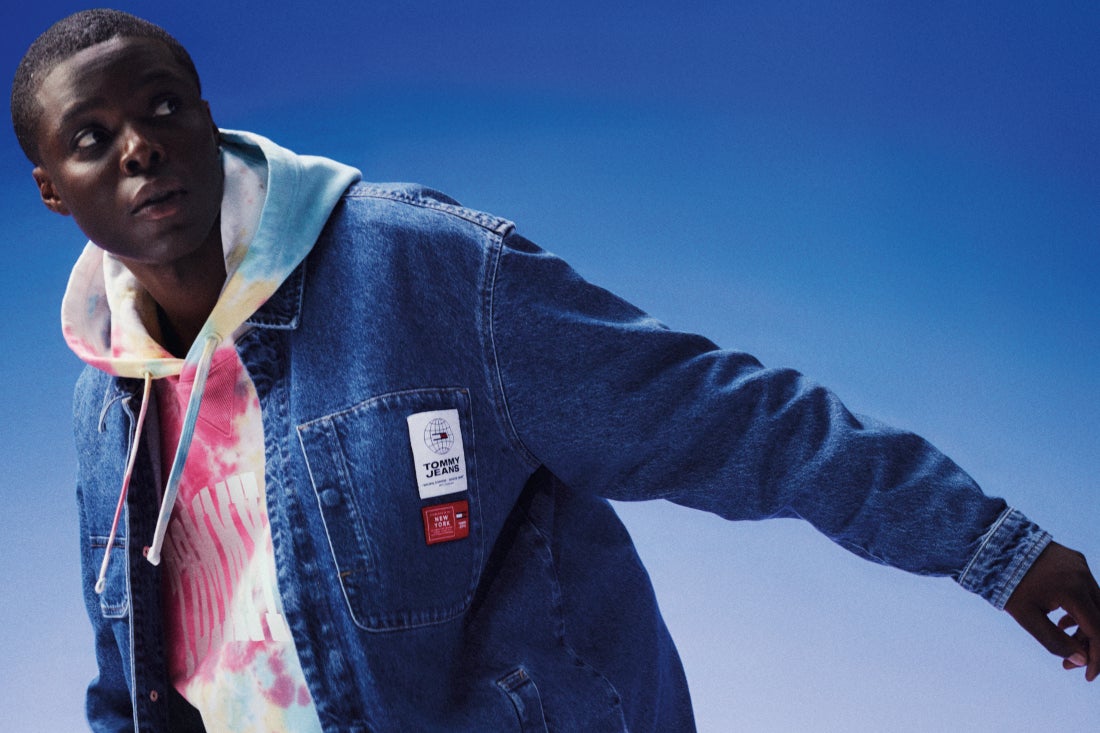 CONSCIOUS DENIM
By incorporating progressive changes to their denim line, Tommy Jeans are actively trying to reduce their impact on the environment with friendlier fabrics. One of the fabrics used is rain-fed hemp, which does not rely on the use of pesticides, which can have a negative impact on surrounding soil. Tommy Jeans also repurpose left over fabrics to create some of their denim pieces, with an ongoing aim to create a circular denim line which will be designed to last longer and be fully recyclable.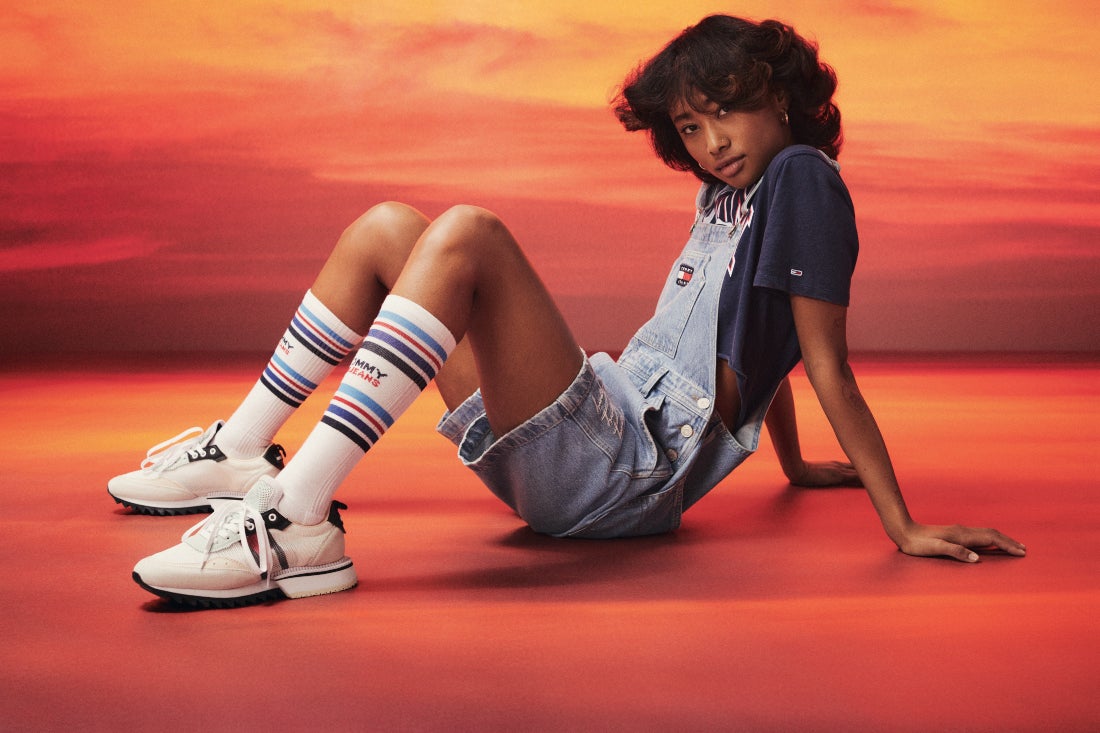 A RESURGANCE OF YOUTH CULTURE
With clothing specially designed for the next generation of denim-orientated 18 to 30 year olds, Tommy Jeans takes inspiration from contemporary youth culture trends and risk-takers, combining this with nostalgic old-school cool. Tommy Jeans is a brand where street style combines with the forever iconic 90's era look, to empower and embrace the fun and creativity that younger generations have to offer.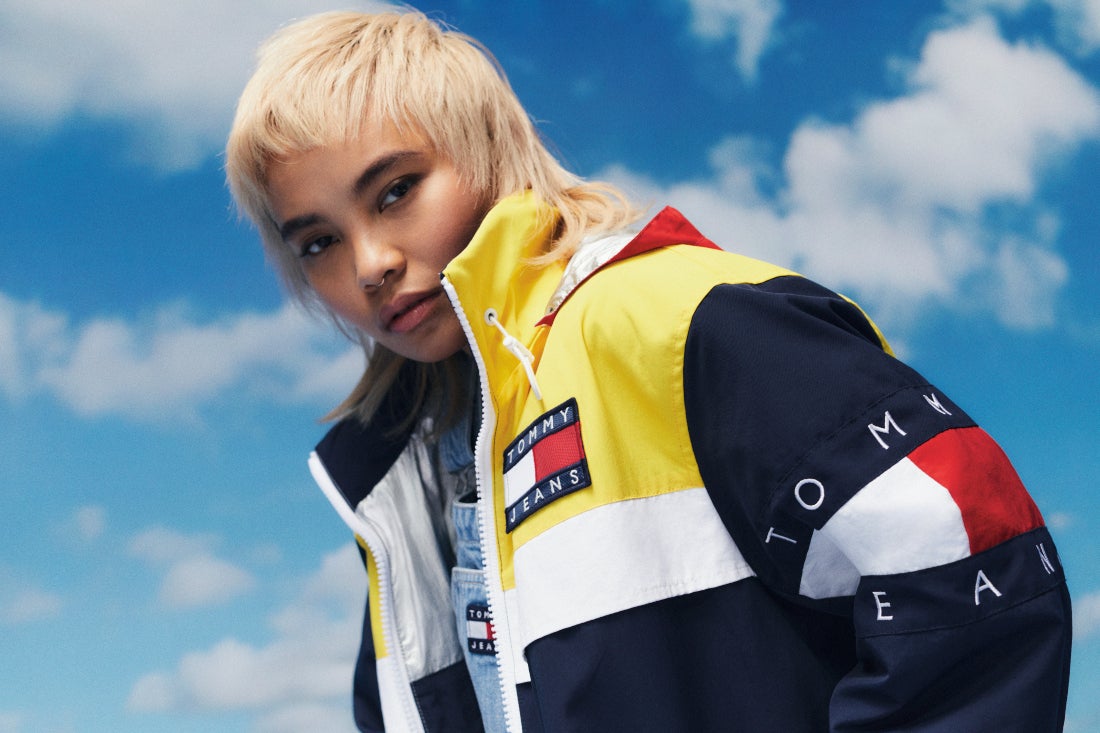 THE AMERICAN DREAM
Tommy Hilfiger is the life and soul behind his namesake brand, with humble beginnings in 70's New York, from spending his life savings to open one initial clothing store, to evolving into one of the world's leading designer lifestyle brands. Hilfiger is still involved with leadership and direction for the brands' design process, across all Tommy Hilfiger brands, including Tommy Jeans.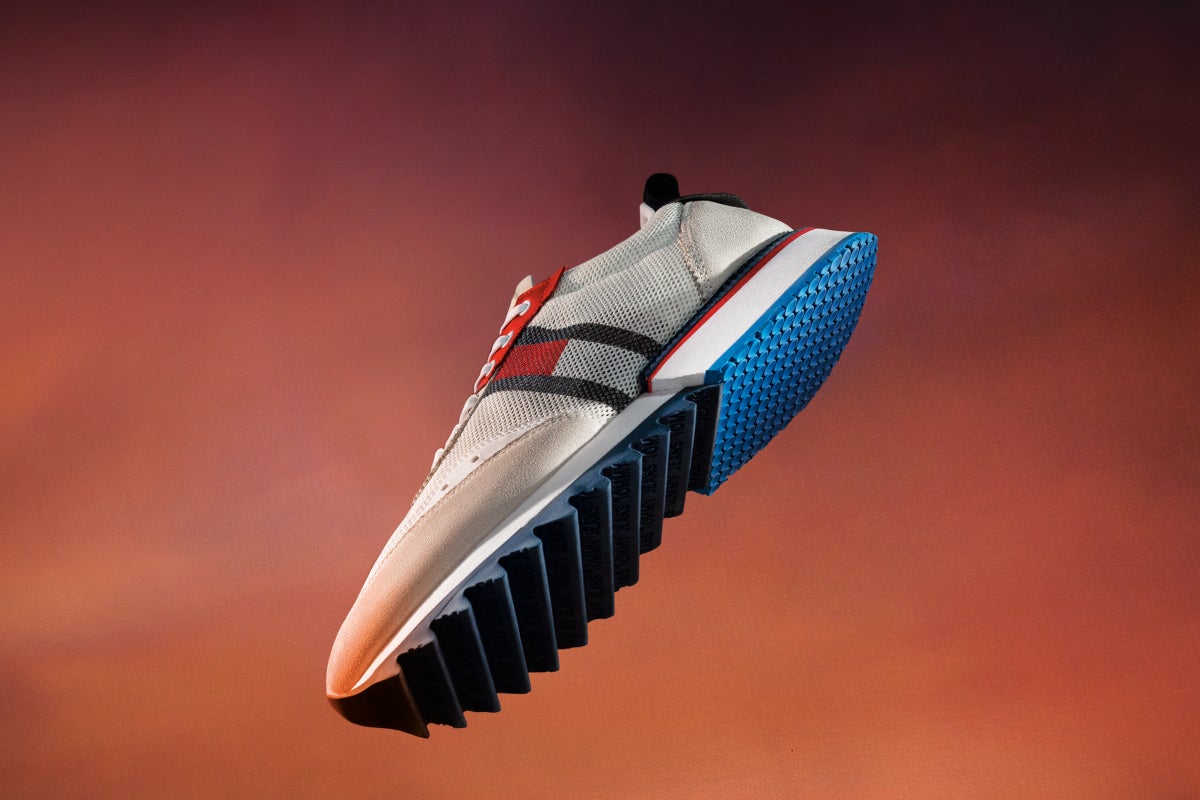 MAKE A STATEMENT
Tommy Jeans clothing is designed to make a statement, with a variation of playful logo's and colour blocking across their clothing and accessories to make an instant visual impact. Incorporated into many designs, Tommy Jeans' instantly recognisable red, blue and white signature logo pays homage to the origins of the Tommy Hilfiger brand. A Tommy Jeans t-shirt is the perfect way to upgrade a simple look from casual to cool.