Discover kate spade new york
Kate's handbag story began as a creative accessories editor, who was frustrated with the lack of fashionable, yet practical and functional handbag options available from other leading handbag brands on the market. Spade set herself the goal of designing the perfect bag, which incorporated her desired balance of style and practicality. On a mission to share her dream bag to the world, Kate created sample bags and showcased them at a trade show in New York, where fashion editors and style-seekers alike, fell in love with her designs. This sparked the beginning of the kate spade new york brand.
Shop Kate Spade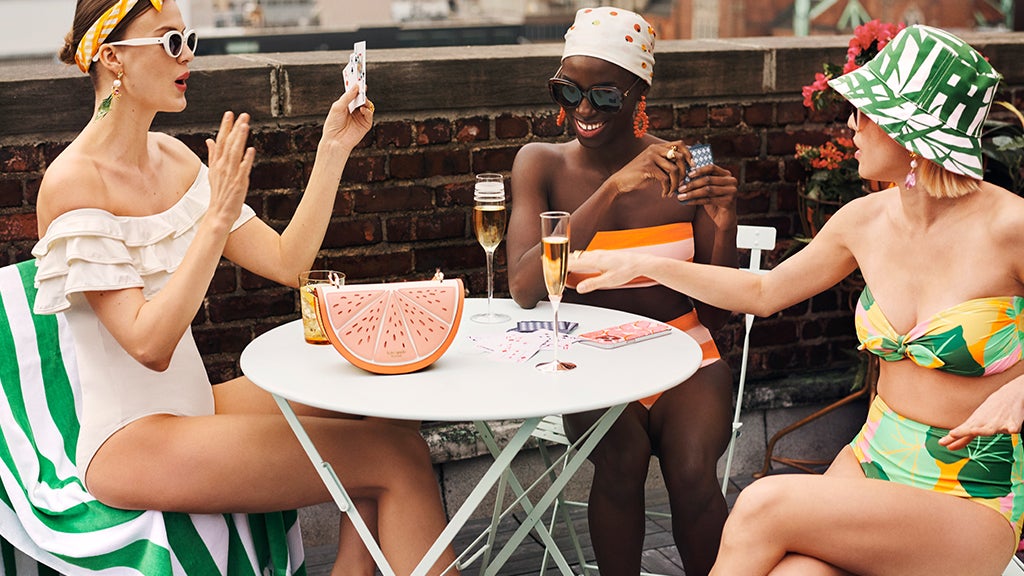 TRANSFORMING A SKETCH INTO REALITY
Kate turned her handbag dreams into reality, from a series of sketches in 1993. She had no previous background experience in designing handbags, but knew exactly what features and style she wanted. Kate began her design process by simply cutting out sheets of craft paper and assembling them into an array of different designs. With a six sketches of a sample bag named 'Sam' complete, Kate requested the help of a pattern maker who then brought the sketches to life and made samples using muslin. Failing to source a fabric supplier who would sell a small amount of material for the six bags, she settled for a potato sack company which provided burlap cloth. This was the first official kate spade collection, crafted from burlap and included raffia fringe with webbing handles.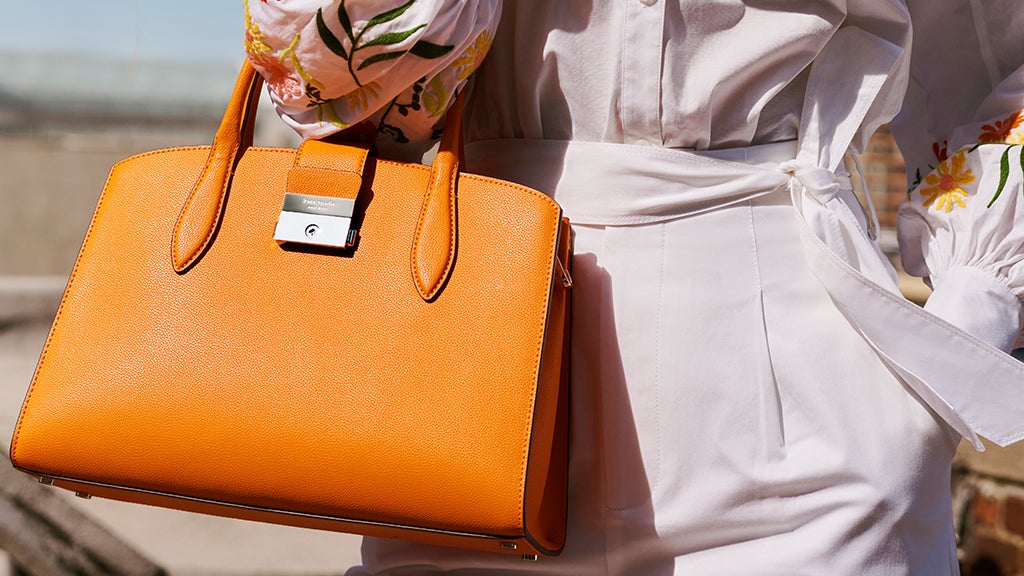 CLEAN, SIMPLE AND MODERN
With Kate's departure from the brand in 2011 and a new creative director at the helm, kate spade new york continues to channel Kate's original brand identity of feminine design and simplicity, for the modern sophisticate. kate spade's newer collections also provide fun and contemporary styles for those who are looking to incorporate more statement pieces into their existing collection, with playful prints and shapes including flowers, hearts, and stars. This combination of contemporary and classic styles pay testament to Kate's legacy whilst maintaining a youthful approach, by incorporating modern aesthetics.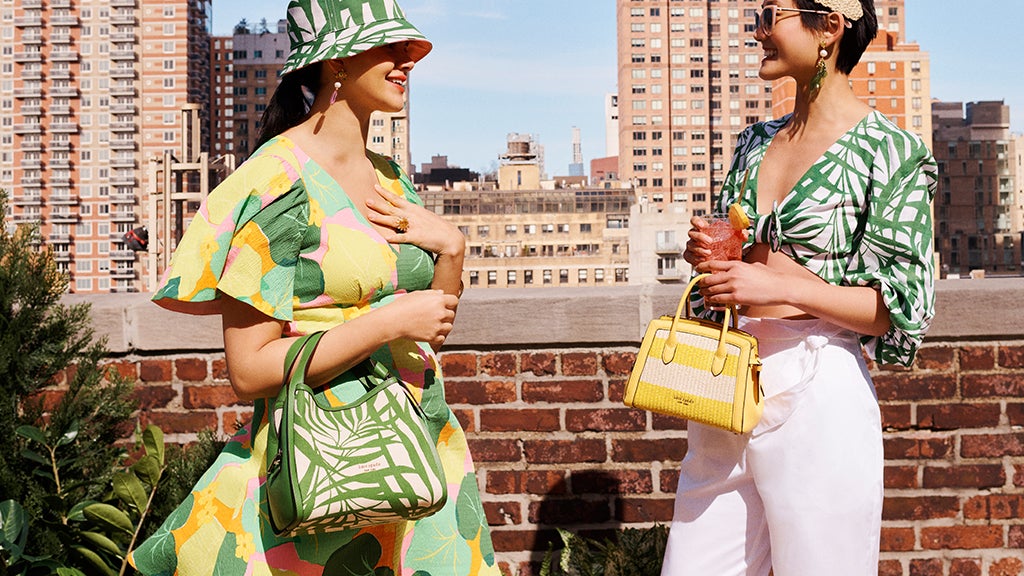 ACCESSORIES FOR LIFE ON-THE-GO
With expansion into other stylish product categories, kate spade bags remain at the heart of the brand, with good reason. They are reliable, chic and made to be secure, with kate spade tote bags featuring essential zips and functional pockets inside to keep your belongings safe, which has made this style a favourite for women on-the-go and perfect for work, as they are large enough to fit most standard laptop styles.
THE ICONIC SPADE
Across each kate spade new york product, the iconic signature namesake spade is incorporated within each design. This statement logo is usually visible to see, with some kate spade bags proudly sporting spade shaped hardware or bold, spade embossed prints. Although, this is not always visible from first glance – this playful incorporation of the brands logo can sometimes be a hidden surprise. Subtle traces of the spade logo can be found within more abstract prints, detailed stitching and stamped hardware across kate spade jewellery, handbags and accessories.