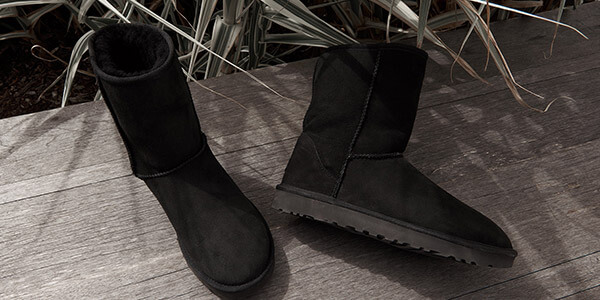 The Ultimate UGG Buyer's Guide and Care Guide
The UGG boot is arguably one of the most iconic pieces of footwear of the last decade. Spotted on celebrities, bloggers and the girl-next-door, the UGG boot is the epitome of luxe-casual. Learn how to care for them, which size to choose and what ranges they offer...
Read More
Shop UGG Australia at The Hut and discover our collection of UGGs for women, as well as must-have UGG accessories. You'll find everything from Classic UGG boots to stylish leather boots, gloves, bags and more. This iconic range is available for free UK delivery and free worldwide delivery at The Hut.