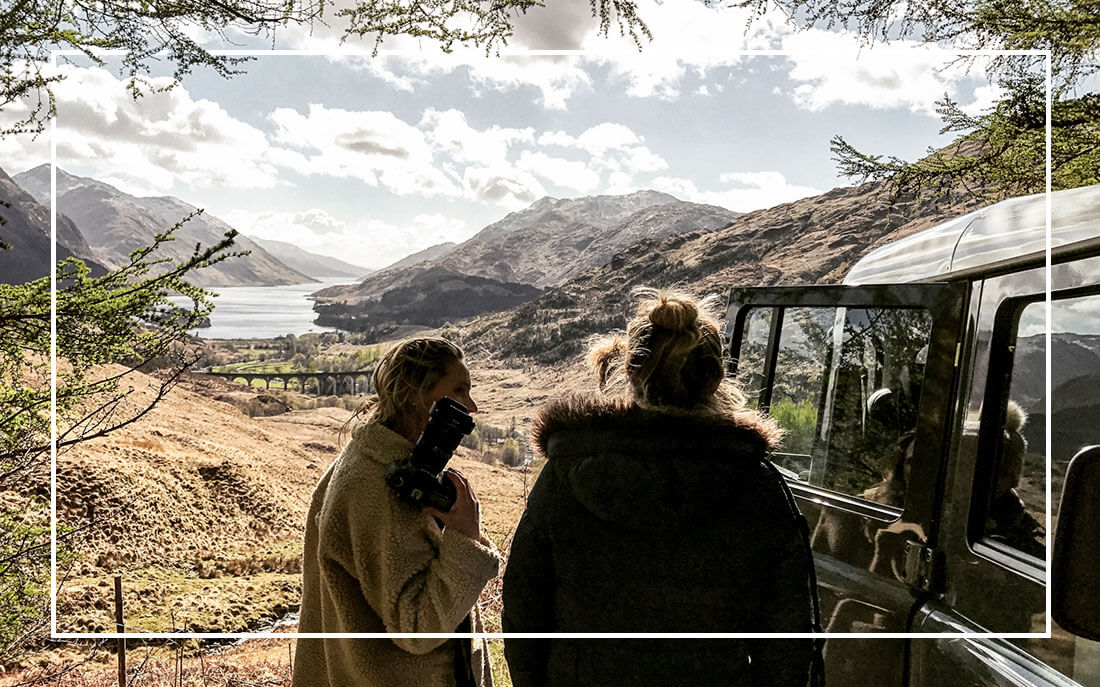 As we welcome British lifestyle brand Joules to The Hut for AW17, we were invited behind the scenes for an exclusive peek of the making of the brand's AW17 campaign, Full Steam Ahead.
This season, Joules revealed how the team had spoken earlier in the year about how nostalgic it would be to feature a traditional steam train in their campaign imagery—the giant plumes of steam, majestic views from the carriage windows, and of course the history and childlike excitement of being on-board such an iconic piece of British machinery. With this in mind, the Joules team set out to find a location that would conjure up the magical, romantic sentiment the brand was trying to convey.
Where could we go that would really stir the emotions? Where would provide our latest collection with a background with the 'wow' factor? Strangely enough, it was somewhere we'd all (like we're sure you have) seen before.
The answer, of course, came in the way of Scotland's world-famous Glenfinnan viaduct—the longest concrete railway bridge in Scotland with 380 of track which crosses the River Finnan at a (stomach-churning!) height of 100 feet. Look familiar? It should do. The Glenfinnan Viaduct famously appeared in four of the Harry Potter films as part of the track taking Harry and his classmates from London's King Cross Station on the Hogwarts Express.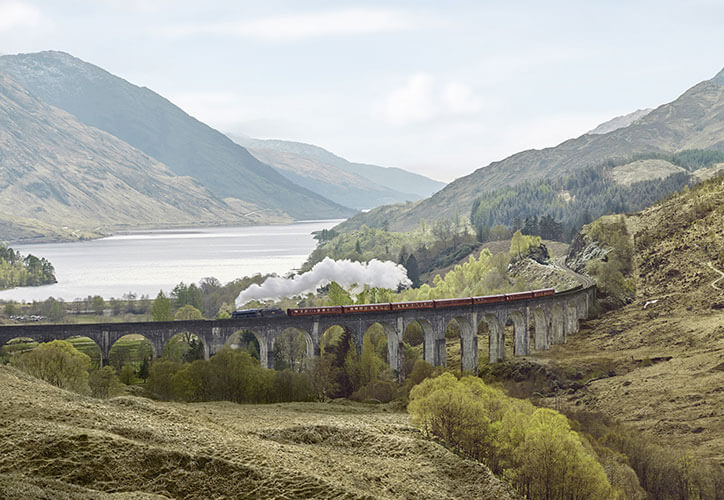 With cases of clothes and equipment, the team were soon on their way north to Glenfinnan. As the buildings and towns fell away and the greenery of the Scottish landscape emerged, their sense of escapism and excitement heightened. Soon great lochs, impressive mountains and historic castles were welcoming them to the Highlands.
The small stations and purely overwhelming landscapes made our offices and day-to-day routines seem a million miles away – and soon we were completely under Glenfinnan's spell.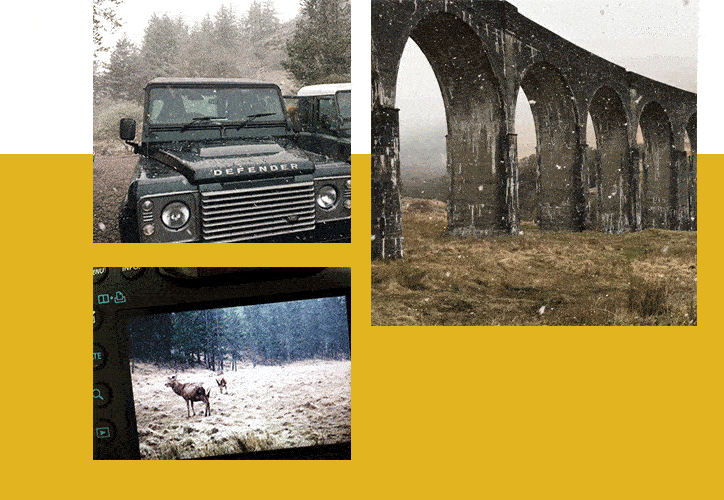 The snow was a problem to start with (it looked stunning) but for an early autumn photoshoot it looked like too much of a winter wonderland. However Mother Nature was on the team's side (for once) and it soon melted away to reveal a carpet of green.
Sometimes there are no words to describe a place. Glenfinnan was so breath-taking it took me a few moments to forget I was at work and hadn't been transported to another world
– Sara, Shoot Producer
As always the rugged landscapes and uncompromising weather provided the opportunity for the team to really put the new Joules range of clothes up against the elements, and they passed the test with flying colours.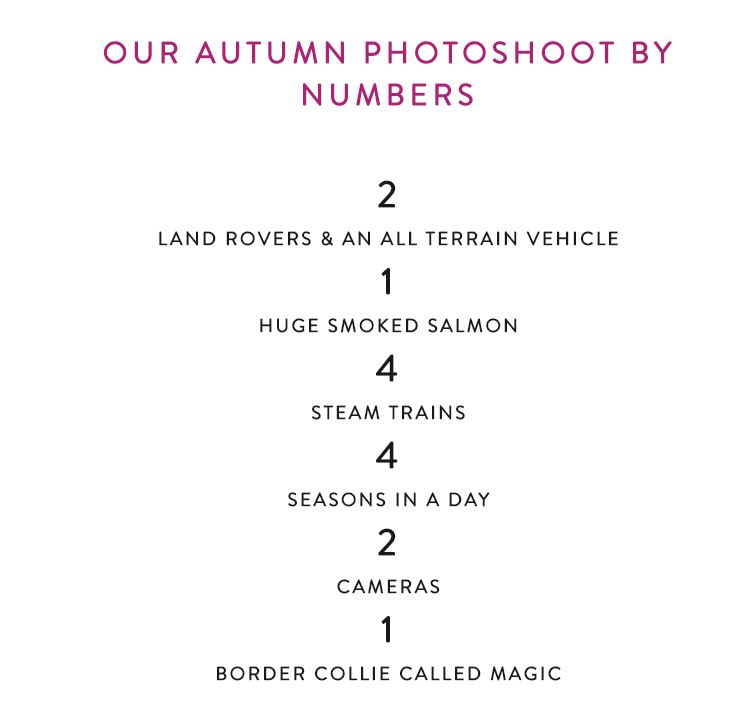 When all was said and done and the images had been taken, the team were reluctantly forced to entertain the idea of heading home, but one thing was for sure – the Joules team all expect to take another trip to the magical Highlands at some point in the near future.